Cost cutting is still the main reason why businesses outsource their IT, and the financial turmoil of recent years has made price negotiations harder than ever.
According to the second Norton Rose survey of outsourcing practice, Outsourcing in a Brave New World, 87% of user businesses and 86% of suppliers believe that cost cutting is still the main driver for outsourcing. A significant 62% of suppliers said the global financial crisis had resulted in customers driving a harder bargain on prices.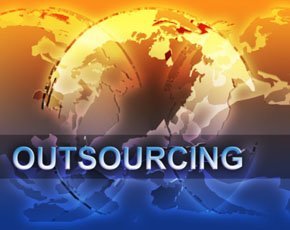 "It is clear that outsourcing has been affected by the economic downturn," said the Norton Rose report. "The need to implement austerity measures may have encouraged both the private and public sectors to outsource."
The research revealed there is an increased focus on value for money and flexibility, which could encourage the take-up of offshoring and cloud computing.
"This presents an opportunity for suppliers. They need to persuade customers that outsourcing can deliver cost reduction. Cloud computing and offshoring are two ways of reducing cost," said the report.
But customers are concerned about offshoring and cloud computing, and suppliers must convince customers that risks can be managed, added the report.
Robert Morgan, director at sourcing broker Burnt-Oak Partners, said cost cutting is the reason most people outsource. "Everything else is an extra," he said. "For example, customers will expect to get innovation as part of any outsourcing deal that is about cutting costs."
Speaking recently to Computer Weekly following strong financial results from Cognizant, the company's chief strategist, Malcolm Frank, said customers are asking for innovation from service providers in four key areas: mobility; social computing; cloud; and big data. "We have seen these four, whether discreetly or in conjunction, driving demand where customers are trying to transform core business processes using these technologies."
Ilan Oshri, associate fellow at Warwick Business School and associate professor at the Rotterdam School of Management, said cost cutting is always part of an outsourcing deal because businesses want the best people and ideas at the lowest possible cost. "This is one of the reasons there is a lot of cynicism about innovation in outsourcing."
Oshri said innovation can be split into two in outsourcing. The first, he said, is incremental innovation, which is already built into a contract with things like improvements to processes and platforms.
In contrast, radical innovation is where the real challenge lies, said Oshri.
In a recent report commissioned by outsourcing service provider Cognizant about outsourcing innovation, Oshri said: "The journey to achieving innovation in outsourcing is in its infancy and therefore needs a commitment to tangible results, combined with a systematic and clear innovation delivery system, to ensure value created for all involved."
Other findings in the Norton Rose report:
61% of suppliers, and 66% of customers, believe that due diligence procedures have tightened in the past three years
8% of suppliers thought that they themselves should manage political/jurisdiction risk, compared with 49% of customers who felt that suppliers should manage this risk
78% of customers believe that managing the risk of data loss should be a joint effort, up from 13% in 2000
58% of suppliers have no dedicated risk manager, and only 51% of suppliers keep a written risk record for projects
65% of companies do not conduct detailed due diligence on the incoming key personnel provided by their supplier
Email Alerts
Register now to receive ComputerWeekly.com IT-related news, guides and more, delivered to your inbox.
By submitting your personal information, you agree to receive emails regarding relevant products and special offers from TechTarget and its partners. You also agree that your personal information may be transferred and processed in the United States, and that you have read and agree to the
Terms of Use
and the
Privacy Policy
.