Cost of cyber crime study shows need for security planning, says ISACA
Global IT security association ISACA has welcomed the findings of the Ponemon Institute's latest Cost of Cybercrime report.
Global IT security association ISACA has welcomed the finding of the Ponemon Institute's latest Cost of Cybercrime report, that organisations are increasing investment in security forensics and detection methodologies.

Download this free guide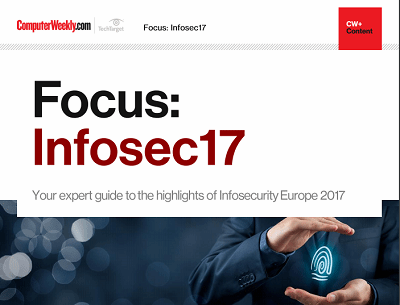 From forensic cyber to encryption: InfoSec17
Security technologist Bruce Schneier's insights and warnings around the regulation of IoT security and forensic cyber psychologist Mary Aiken's comments around the tensions between encryption and state security were the top highlights of the keynote presentations at Infosecurity Europe 2017 in London.
By submitting your personal information, you agree that TechTarget and its partners may contact you regarding relevant content, products and special offers.
You also agree that your personal information may be transferred and processed in the United States, and that you have read and agree to the Terms of Use and the Privacy Policy.
According to the Ponemon report, early-detection security technologies can help reduce attacks costs by 25%.
"This strengthens our on-oing commitment at ISACA to educate business professionals on the need for security planning and, by implication, enterprise governance of IT," says Rolf von Roessing of ISACA's COBIT Security Task Force.
With nearly 100,000 members, he says the not-for-profit information security, assurance and governance association is well placed to provide the education required to improve the governance, risk management and compliance requirements that the Ponemon report identifies as being central to reducing the cost of cyber crime.
These issues are central to ISACA's COBIT framework, which Von Roessing says enables managers to bridge the gap among control requirements, value creation, technical issues and business risks in their organisation.
One of the framework's main benefits, he says, is that it provides up-to-date thinking in enterprise governance and security management.
Enterprises of all sizes around the world use COBIT to help manage their IT-related risks and increase their levels of confidence in the information.
COBIT supports the development of clear policies and good practice for management, and the Ponemon report confirms the need for networking intelligence, security event management, governance, risk management and compliance, says Von Roessing.