Suspected LulzSec hacker named and charged
UK police have named the teenager they arrested last week in connection with the LulzSec and Anonymous hacktivist groups.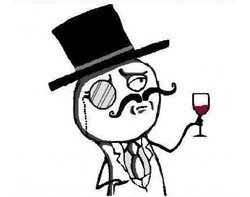 UK police have named the teenager they arrested in the Shetland Islands last week in connection with the LulzSec...
Continue Reading This Article
Enjoy this article as well as all of our content, including E-Guides, news, tips and more.
By submitting your personal information, you agree to receive emails regarding relevant products and special offers from TechTarget and its partners. You also agree that your personal information may be transferred and processed in the United States, and that you have read and agree to the Terms of Use and the Privacy Policy.

and Anonymous hacktivist groups.
Eighteen-year-old Jake Davis is to appear at Westminster Magistrates' Court today on five charges including unauthorised computer access and conspiracy to carry out a DDoS (distributed denial-of-service) attacks against the website of the UK's Serious Organised Crime Agency (SOCA).
The agency took its website offline for several hours on 20 June after what appeared to be a DDoS attack, for which LulzSec later claimed responsibility by tweeting: "Tango down - in the name of #AntiSec".
Announcing "Operation Anti-Security" (AntiSec) Lulzsec had called on hacking groups to open fire on any government or agency that crosses their path.
Although there have been plenty of internet rumours speculating that the police might have been tricked by the hackers into arresting the wrong person, the authorities have been confident since Davis's arrest that he was the one they believed to be known online as "Topiary", said Graham Cluley, senior technology consultant at security firm Sophos
A few days before Davis's arrest, he said in a blog post, Topiary's Twitter account was strangely wiped and replaced with a single message: "You cannot arrest an idea", but both Topiary's and LulzSec's Twitter accounts have remained silent since Davis's arrest.
Police say the latest arrest was part of a pre-planned intelligence-led operation aimed at rooting out members of the two "hacktivist" groups that have targeted high-profile government agencies in recent months.
The international investigation has already led to nine arrests in the UK, 16 in the US and four in the Netherlands.