MPs will tomorrow release their findings from an investigation into the government's IT strategy and its relationship with IT suppliers.
Judging by the title of the report from the Public Administration Select Committee (PASC) - "Government and IT - a recipe for rip-offs: time for a new approach" - the MPs are likely to be critical of the relationship between Whitehall and its major IT suppliers.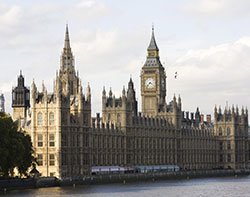 Witnesses to the committee in March were critical of the "oligopoly" of systems integrators that dominate so many government IT contracts.
Martin Rice, chief executive of software development company Erudine, slammed the IT sector for taking advantage of the government's lack of in-house IT expertise.
Since Rice gave evidence to the select committee, Erudine has collapsed after a major private sector customer refused to pay an unpaid bill. But Rice also cited the difficulty of winning government deals as a factor in the firm's demise.
A separate report by the Public Accounts Committee in July criticised the government IT strategy for a lack of detail about how its ambitious objectives will be delivered.
In his Computer Weekly blog, Philip Virgo, secretary general of parliamentary IT lobby group Eurim, said he expects the IT industry to get a "kicking", but warned against knee-jerk reactions to any criticisms by MPs.
"It is difficult for many of those who work in IT to comprehend just how unpopular their industry is with politicians and the public. We have many excuses as to why we are 'misunderstood'. However, I fear that we are 'understood' by politicians rather better than we 'understand' them," he said.
Read further coverage of the PASC inquiry here:
MPs launch inquiry into government IT policy >>
Government IT strategy 'lacks local council focus' >>
IT industry 'oligarchy' is 'ripping government off', MPs told >>
UK government IT is 'uniquely bad', MPs are told >>
System integrators render Cabinet Office open source strategy unworkable, MPs told >>
End IT dinosaurs' reign of terror, MPs told >>
Why do we never learn? Because good practice is punished hardest when it matters most >>
Parliament illustrates gov.IT malfunction by example
Email Alerts
Register now to receive ComputerWeekly.com IT-related news, guides and more, delivered to your inbox.
By submitting your personal information, you agree to receive emails regarding relevant products and special offers from TechTarget and its partners. You also agree that your personal information may be transferred and processed in the United States, and that you have read and agree to the
Terms of Use
and the
Privacy Policy
.