Cyber scammers switch to more lucrative mobile campaigns
The money made through mobile scams far outweighs the returns from traditional PC-based campaigns, says mobile security firm AdaptiveMobile.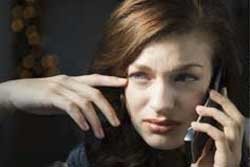 This Article Covers
RELATED TOPICS
The money made through mobile scams far outweighs the returns from traditional PC-based campaigns, says mobile security firm AdaptiveMobile.
These higher returns and the rapidly growing use of smartphones by enterprises means criminal gangs are moving away from traditional phishing-type desktop scams to mobile scams, the company has found.

Download this free guide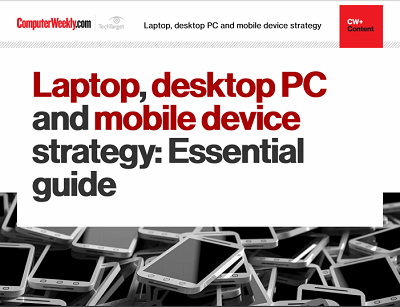 The great debate - to PC or not to PC
IT leaders have greater choice in end-user devices than ever before. The age of PC-only users is over and we have entered the multiple device era. In this guide, you can find best practice, analysis of the latest trends, and expert advice on formulating enterprise strategy in laptops, desktop PCs and mobile devices.
By submitting your personal information, you agree that TechTarget and its partners may contact you regarding relevant content, products and special offers.
You also agree that your personal information may be transferred and processed in the United States, and that you have read and agree to the Terms of Use and the Privacy Policy.
Research has shown that mobile spam campaigns are 125,000 times more successful than traditional email-based spam.
One text message spam attack can generate more than $10m in just three days, says AdaptiveMobile.
The scams range from sophisticated attacks that exploit smartphone capabilities to connect to the internet, resulting in click fraud or as a way in for mobile viruses, through to simpler social engineering attacks that can apply to any mobile handset, such as missed call alerts or text messages claiming the recipient has won a prize draw, which invite victims to reply via SMS text message or by calling a premium rate number.
"With spammers finding ways of avoiding the cost of sending bulk SMS, the traditional barrier to receiving spam on mobiles has been removed," said Simeon Coney, vice-president, business development at AdaptiveMobile.
According to Coney, criminals are increasingly targeting mobile devices because they are used for more than just voice calls and text messages.
This trend is attracting a host of new threats from cyber criminals, he said, especially as a mobile phone is a very personal device and people are more trusting when using it than they are when using PCs.
"The fact that mobile phone billing provides a direct link to our wallet also makes mobile scams an attractive prospect to cyber criminals," said Coney.
While mobile operators are fighting the criminals at network level, users need to play their part to stay safe in an increasingly mobile world, he added.
Despite the corporate uptake of smartphones, most businesses are failing to take security as seriously as they do on laptops, said Howard Clegg, head of solution sales, Vodafone UK, at a recent IDC conference.
In October, a global survey revealed that more than two-fifths of mobile owners use their devices for both personal and business purposes, and 81% admitted using their devices to access corporate networks without their employer's knowledge.
Read more on Mobile hardware