Dell, Symantec simplify Secure Exchange for SMBs
SMBs look for a step-by-step blueprint to deploying a secure Microsoft Exchange environment
Dell and Symantec are offering a new bundled service that could help small and medium-sized businesses improve the security and archiving capabilities of their email infrastructures.

The hardware maker and the security software vendor have partnered to offer Secure Exchange, a package of hardware, software and services that simplify the implementation of Microsoft Exchange.

Download this free guide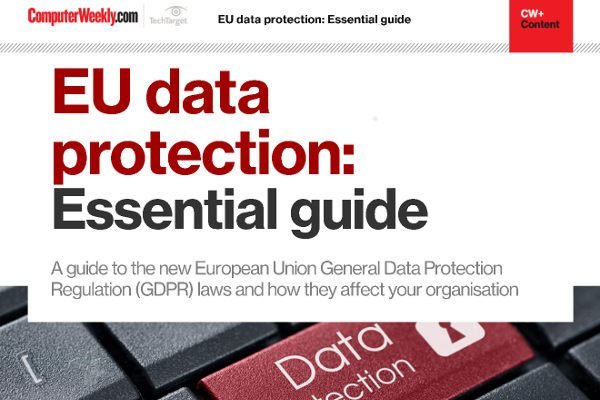 EU data protection: Essential guide
Access this guide to aid you in facing the challenges, opportunities and key actions need to consider in preparing your organisation for GDPR.
By submitting your personal information, you agree that TechTarget and its partners may contact you regarding relevant content, products and special offers.
You also agree that your personal information may be transferred and processed in the United States, and that you have read and agree to the Terms of Use and the Privacy Policy.

Eric Ogren, of Enterprise Strategy Group, said this service will help SMBs that have historically cobbled together email solutions on their own.

"Small companies, they tend to piece things together," Ogren said. "They have a server kicking around. They buy Exchange from Microsoft. There tend to be a lot of holes in what they do because they're experts in their business, not in IT. And then they have gaps in coverage and gaps in management."

Secure Exchange includes Dell PowerEdge servers, PowerVault storage, Dell/EMC Storage, Symantec Mail Security 200 Series, Symantec Mail Security for Microsoft Exchange, Symantec Enterprise Vault and Backup Exec.

"Email has become the basis of how companies interact and conduct business processes," said Art Gilliland, senior director of enterprise messaging management at Symantec.

Gilliland said Dell and Symantec wanted to create a combination of software, hardware and services that would allow companies to deploy a new Exchange environment or improve the performance of their existing Exchange environment.

Dell engineers have created a Secure Exchange "reference architecture," a modular, step-by-step blueprint to deploying hardware and software based on the size and requirements of customers. Dell's Exchange Advisor service leverages this architecture to help customers determine the size of the system needed for their requirements.

Charlotte Dunlap, an analyst at Sterling, Va.-based Current Analysis Inc., said Symantec and Dell are combining their core competencies to offer a valuable bundled solution to SMBs.

Dunlap said SMBs with limited IT resources will benefit from the bundled product, especially companies that are looking to improve their secure messaging capabilities.

Ogren said such bundled services could become a trend for SMBs that don't have the resources to deploy a secure email environment on their own.

"I think it's definitely a trend for small and medium businesses who don't have the staff," Ogren said. "For me, I like the bundling and the distribution channel that makes it easy for people to get it all. It makes it drop-dead simple to use."

Ogren said the Symantec software in the bundle goes beyond antivirus and antispam protection. SMBs will also get email archiving and discovery services, which will help companies with their compliance efforts.

Ogren said he felt small and medium-sized businesses are the main target of Secure Exchange, companies with 100 or more email users.

Ogren said this offering will save SMBs lots of headaches associated with trying to deploy such technology on their own.

I would expect to see other vendors get in on the act," Ogren said. "I suspect this will be a trend because everyone wants to get into the SMB market, but it's hard to get into. I think customers are asking for something that is easy to put together and simple to deploy."

Let us know what you think about the story; email: Shamus McGillicuddy, News Writer
E-Handbook

E-Handbook

E-Zine
Read more on IT for small and medium-sized enterprises (SME)