Broadband to become a universal service obligation
The Carter Report on Digital Britain will recommend that broadband access be made a universal obligation on network operators, according to reports.
This Article Covers
RELATED TOPICS
The Carter Report on Digital Britain will recommend that broadband access be made a universal obligation on network operators, according to reports.

Download this free guide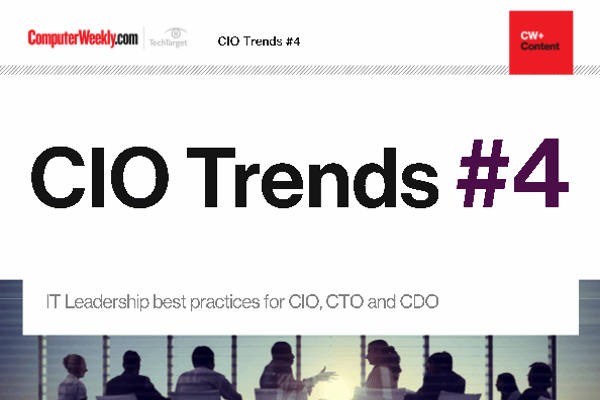 Stay on top of your game
Read about the latest trends and priorities of IT leaders: how to prepare for GDPR, make use of blockchain, transfer lessons from other sectors and become a hybrid IT and digital leader.
By submitting your personal information, you agree that TechTarget and its partners may contact you regarding relevant content, products and special offers.
You also agree that your personal information may be transferred and processed in the United States, and that you have read and agree to the Terms of Use and the Privacy Policy.
The Financial Times reported this morning that Stephen Carter will call for every home in the country to have access to a communications link of at least 2Mbps.
This would bring the UK in line with European Commission policy. Communications commissioner Viviane Reding said in September, "It is this Commission's policy objective to achieve broadband internet for all Europeans by 2010."
The Department for Business and Regualtory Reform (BERR) said the report was still being drafted, adding that although the report was imminent, "there was still lots of room for change".
Ofcom reported recently that UK consumers with broadband already enjoy average download speeds of 3.6Mbps, even if this is less than half the advertised "headline rate".
According to Ofcom, more than 90% of UK households could get a broadband service, but just over 50% are actually using it. This is a higher penetration rate than Europe, where the average is 36% of households, or one in five people.
It is not clear whether Carter's proposed universal service obligation would extend to mobile network operators. Their top speed is 384kbps, but technology developments would allow them to increase this above 2Mbps if Ofcom freed up the requisite radio spectrum.
How much government should do to support the roll-out of high-speed broadband is moot. Virgin Media is already spending "a few hundred million" to upgrade its cable TV network to deliver a 50Mbps service. BT has said it will consider spending £1.5bn to upgrade its core network to provide at least 2Mbps nationally.
These initiatives are aimed mainly at urban homes. BT's plan offers high speed to the kerb. The local loop (ie, the link from the street cabinet into the home) remains a bottleneck. This is why rural areas are poorly served in terms of broadband.
The Broadband Stakeholder Group (BSG) estimated it will cost £5.1bn to roll out fibre to the cabinet (the cheapest technology option). Taking fibre to every UK home (using point-to-point fibre - the most expensive technology option) would cost up to £28.8 bn.
The BSG said the largest single cost component is the civil infrastructure (the cost of deploying and installing the fibre in new or existing ducts). This could create jobs, digging up streets and installing telephone poles, which the government would welcome in the face of the growing loss of jobs as the recession bites.
Late last year the Caio report said government needed do nothing in the short term. It spoke of consumers' present relative satisfaction with the service they receive, but noted that the UK would fall behind over time unless it addressed the issue in the medium term.
Downing Street referred comment to the Department of Business and Regulatory Reform. However, prime minister Gordon said two weeks ago the roll-out of high-speed broadband would support the economy and the creation of "digital jobs".
Shadow culture secretary Jeremy Hunt said last week the Conservative Party would ensure citizens would have access to a broadband service within five years.
BERR's statement in full
"A large number of ideas have been put on the table - that is the point of the Digital Britain process and of the steering board of external advisers who put ideas forward for consideration. Some ideas may feature in the Digital Britain report, some will not. The fact is that the interim report is still at the very early stages of drafting.
"Discussions with external stakeholders, steering board members and within government are ongoing. The interim report is not due to be published until the end of the month, so any assumptions about its contents at this stage are purely speculative."
Read more on Networking hardware