Hardware spend first to be cut by recession beating SMEs
Cutting hardware spend first tactic used by SMEs forced to cut costs to get through recession
A survey by Easynet Connect has revealed that cutting hardware spend would be the first tactic used by small to medium sized enterprises (SMEs) forced to cut costs in helping them through the recession.

Download this free guide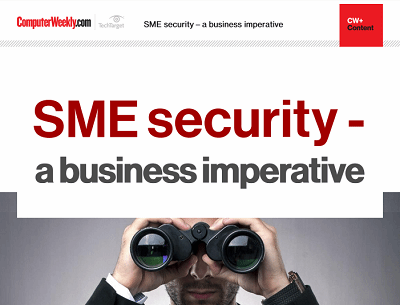 The secret to winning - SMEs and cyber security
50% of SMEs plan to spend less than £1000 on cyber defenses in the next year and only 42% of SMEs are concerned about ransomware. Anyone see a problem? Computer Weekly outlines some solutions to this growing naive trend.
By submitting your personal information, you agree that TechTarget and its partners may contact you regarding relevant content, products and special offers.
You also agree that your personal information may be transferred and processed in the United States, and that you have read and agree to the Terms of Use and the Privacy Policy.
Of the 255 SMEs asked by the business ISP as to how they'd save money, nearly two-thirds (62%) would cut investment in IT hardware, 35% on IT support, 28% on software licences.
As an indication of how reliant SMEs are on a good internet connection for supporting business, only 8% would consider reducing the quality of their internet service and 9% would reduce network-based back-up and redundancy services, further reflecting their reliance on the internet.
In terms of what firms would invest in to save money long term, what emerged form the survey was a trend of SMEs moving from a software/hardware-based model to IT increasingly being delivered as a service.
Specifically, 17% of SMEs indicated a willingness to look at SaaS or Cloud Computing applications to help save money. Respondents in the 16-24 years age group were more likely to swap traditional on-premise software packages for SaaS solutions.
Commenting on the findings Richard Thurston, analyst at Analysys Mason, said, "The internet, and the way its benefits are leveraged, is a critical enabling factor for businesses during the recession. Far from being discretionary, the need for fast, reliable broadband connectivity continues to grow.
"The internet has enabled businesses of all sizes to become more productive as well as save costs. These benefits have been amplified by the use of new tools brought about by advances in cloud computing and software-as-a-service (SaaS). While many of these services are well established among corporates, the costs of delivering them via the web has fallen significantly, bringing them within the reach of much smaller organisations."
Read more on IT for small and medium-sized enterprises (SME)