3 ups the mobile broadband ante
Operator claims five-fold improvement of competitors' mobile broadband offerings
In a bid to create a clear differential point in what many regard as a commoditised mobile broadband market, UK 3G network operator 3 has launched a mobile package offering 15 Gbytes of data for £15 a month.

Download this free guide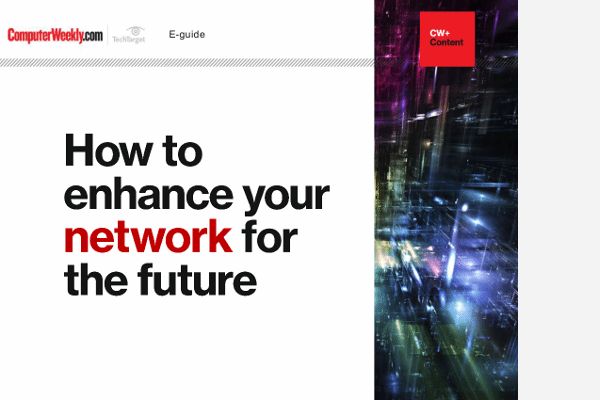 How to enhance your network for the future
Latest on networking developments and directions: NFV, self-optimising networks and IoT enabled smart cities
By submitting your email address, you agree to receive emails regarding relevant topic offers from TechTarget and its partners. You can withdraw your consent at any time. Contact TechTarget at 275 Grove Street, Newton, MA.
You also agree that your personal information may be transferred and processed in the United States, and that you have read and agree to the Terms of Use and the Privacy Policy.

3 regards its new deal as representing a five-fold improvement in terms of what its competitors currently offer and quantifies the mobile data package as the equivalent of 15,000 emails, 150 hours of web surfing or 10 half hour video downloads.
The new package is available on a two-year contract which also gives away the mobile broadband dongle of which users have the choice of four options, namely the 3 USB E169 stick modem (available in either black or white); the 3 USB E156G stick modem (black); the 3 USB E160G stick modem (in white); the ZTE MF627 USB modem.
Maximum data speed using the modems is 3.6 Mbps and the service is compatible with Windows 2000, XP & Vista and MacOS. The offer is valid until 31 March 2009.
This is the second aggressive mobile broadband deal that 3 has offered in March 2009. Earlier in the month it gave away a mobile broadband dongle, for a limited time period.