Web almost happened by accident, reveal Cern experts
Much of the success of the internet has been down to a simple desire to agree standards, experts behind the development of the World Wide Web, said today. Tim...
Much of the success of the internet has been down to a simple desire to agree standards, experts behind the development of the World Wide Web, said today.

Download this free guide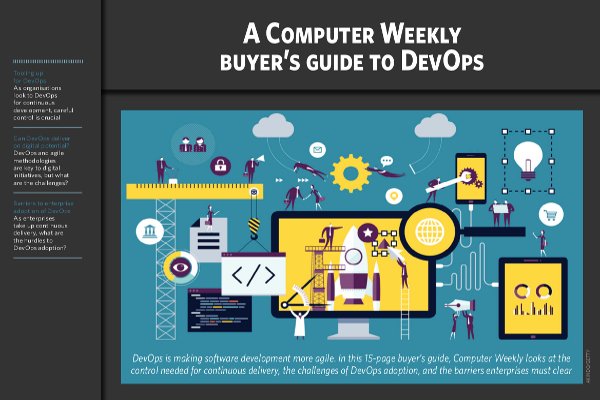 Tooling up for DevOps
Join us as we delve into how DevOps is making software development more agile as well as the control needed for continuous delivery, the challenges of DevOps adoption, and the barriers enterprises must clear.
By submitting your personal information, you agree that TechTarget and its partners may contact you regarding relevant content, products and special offers.
You also agree that your personal information may be transferred and processed in the United States, and that you have read and agree to the Terms of Use and the Privacy Policy.
Tim Berners-Lee, the web's inventor, along with a panel of alumni at the Cern research centre in Geneva, revealed that the web almost happened by accident.
Much of the web's success has been down to a simple desire to develop web technology to run on any operating system, any hardware, any language.
Ben Segal, Cern mentor, says the path to the day Berners-Lee presented his vision of the World Wide Web, was littered with political wrangling and the limitations Cern put on computer science.
The journey started in 1980 when the particle physics research centre, started using Unix and an e-mail system, C programming and Usenet. It began a project to give researchers access to Unix workstations in 1983, based on Apollo hardware and began testing TCP/IP in 1983.
Six years later, researchers smuggled in a Next Cube workstation, the Unix system made by Steve Jobs' Next Computer company. Berners-Lee used this hardware, which was ahead of its time with advanced software tools and the NextStep Unix operating system user interface, to build the first version of the web.
These technologies combined together with Berners Lee's idea of using simple version of the Standard Generalized Markup Language called HTML, HTTP server software and a universal resource locator (URL) to build Cern a document access system that would later become the World Wide Web.
Apart from the Next hardware, none of this technology was state-of-the art. "We had to keep it simple." said Berners-Lee. But he says, "It was an accident it happened. Mike Sendall [my manager] didn't give me the go-ahead for the web, but he allowed me to buy a Next machine."
There were other roadblocks that Berners-Lee and the web team at Cern somehow overcame. Ownership of the intellectual property was a major issue. Robert Caillon, one of the first web converts, was largely behind making sure Cern made the web public domain, so that anyone could make a web site or a web browser.
Going forward, Berners-Lee predicts that the web will become more data centric. Every website uses a different data format, but he says, "People want to break down the silos of all the different web sites by using linked data.
"There's a lot of data out there in a standard formation. For instance we can ask the government to put the data on the net, so when the information is updated, we can get access to it easily."
Collaborative data is another example of where linked open data can be used. Berners-Lee says, "It's the OpenStreetMap model. So if there's an error you can use a wiki to go in and fix it."
Read more on Web software