BT blames customisation as profits tumble
The cost of tailoring communications services for 17 global customers slashed BT's overall profitability, the UK's largest telecommunications provider said this morning.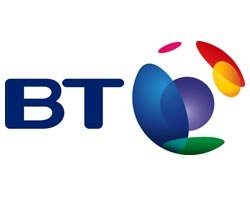 The cost of tailoring communications services for 17 global customers slashed BT's overall profitability, the UK's...
Continue Reading This Article
Enjoy this article as well as all of our content, including E-Guides, news, tips and more.
By submitting your personal information, you agree to receive emails regarding relevant products and special offers from TechTarget and its partners. You also agree that your personal information may be transferred and processed in the United States, and that you have read and agree to the Terms of Use and the Privacy Policy.

largest telecommunications provider said this morning.
BT annnounced a 5% rise in sales to £5.437bn but an 81% plunge in pretax profits to £113m for the third quarter. It blamed poor cost control in its Global Services division. The division saw sales rise 15% to £2.2bn but an operating loss of £501m.
A spokesman said the cost of tailoring bespoke solutions for clients was not matched by the division's ability to replicate those solutions in other markets.
The company said earlier it would review 17 of its largest and most complex contracts, worth £1.4bn. Two are still outstanding. The spokesman said the review may lead to renegotiations on the "handful" of contracts that are unprofitable.
BT CEO Ian Livingston also replaced the head of Global Services Francois Barrault with Hanif Lalani, previously group finance director. In all, 1,500 have left the division, and more may follow, said the spokesman.
Livingston said earlier he would cut headcount by 10,000 - 3,000 BT staff and the rest contractors. The spokesman said this was largely complete, with only 500 to go to reach that target.
Commenting on the results, Livingston said BT performed well except for Global Services. Three divisions were ahead of expectations, delivering the best year on year profit growth for five years, he said.
BT is clearly benefiting from greater demand for more digital connections and faster speeds across the board.
Enterprise division sales rocketed 18%, driven by demand for convergence and unified services such as telepresence and conferencing, but earning were flat, a sign of intense competition in the sector.
BT's Business division now provided IT services to more than 50,000 small and medium businesses, and nearly 320,000 SMEs have signed up to Tradespace, BT's digital market forum.
BT's consumer broadband customers rose by 83,000 to 4.7 million, making BT the UK's top supplier in this market.
Mobility was also a feature as the number of minutes on BT's Openzone wi-fi service doubled over the same quarter a year ago following new hotspots opening up and new deals with Swisscom Hospitality services and SFR in France.
Looking ahead, BT is running a 40Mbps pilot scheme with five communications resellers to offer generic Ethernet access over fibre to the cabinet. This is a response to Virgin Media's launch of a 50Mbps service to the home, which should cover 12 million homes by summer.
BT slashed prices for Ethernet-based products with effect from 1 February, which is good news for resellers and very high volume users. But the cost of unbundled lines is likely to rise from April, once the regulator Ofcom finishes its review of Openreach leased line and local loop prices.