Facebook to allow users to track friends on other websites
Facebook is rolling out a tool allowing users to track their friends' movements on other websites. Facebook Connect will allow users...
Facebook is rolling out a tool allowing users to track their friends' movements on other websites.
Facebook Connect will allow users to log into partner websites using their Facebook log-in, and see what their friends are doing on these sites. The tool was announced in July and will be rolled out in the coming week.

Download this free guide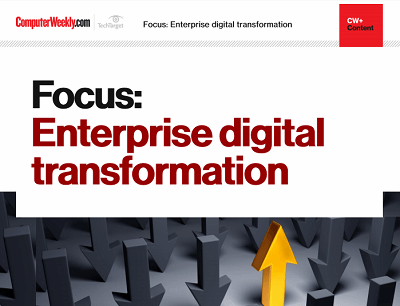 Are you digital to the transformation?
Digital transformation - the buzzword that we can't get away from. Enterprises need to accelerate their digital transformation journeys to avoid being left behind in an increasingly digital world. It's not an easy feat, but one that can be costly to get wrong. Join us as Computer Weekly takes a look at how businesses can stay on track through collaboration, innovation, and listening to user needs.
By submitting your personal information, you agree that TechTarget and its partners may contact you regarding relevant content, products and special offers.
You also agree that your personal information may be transferred and processed in the United States, and that you have read and agree to the Terms of Use and the Privacy Policy.
The move could lead to controversy over privacy issues. The site has been quizzed in the past on its data protection and privacy policies.
But Facebook has insisted that it does respect users' privacy. The benefit of the tool, it says, is that users will find it easier to use other sites, and it will help to make the web a more social experience.
In a statement, the company said, "Enabling users to take their identity and friends with them around the web, while trusting that their privacy is protected, makes the web more open and connected. Facebook Connect allows users to bring their Facebook account information, friends and privacy to any third-party website, desktop application or device."
The company is likely to use the tool to gather more information on what its users are interested in. It can use this to shape advertising around what it thinks users want.
Read more on Operating systems software