Two-thirds of firms adopt data de-duplication to increase storage inefficiency
Two-thirds of firms are using data de-duplication to rid themselves of storage inefficiency.
Two-thirds of firms are using data de-duplication to rid themselves of storage inefficiency.
Research by this month's Storage Expo show has found that 62% of companies use de-duplication to increase efficiency, reduce storage requirements and also costs.

Download this free guide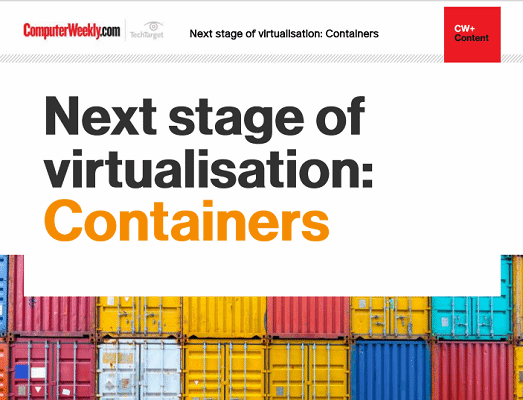 Next stage of virtualisation: Containers
Who doesn't love building blocks? Following the burst of cloud computing, containers are becoming a necessity for all organisational transformation and development. Follow us as we go through the technologies that complement and enhance their use, and outline a first-hand insight into the impact.
By submitting your personal information, you agree that TechTarget and its partners may contact you regarding relevant content, products and special offers.
You also agree that your personal information may be transferred and processed in the United States, and that you have read and agree to the Terms of Use and the Privacy Policy.
A further 27% intended to implement de-duplication technology within the next 12 months. At the other end of the spectrum 4% do not intend to join the bandwagon and 6% claimed that de-duplication was not delivering what they expected.
Simon Robinson, research director at The 451Group, said, "Data de-duplication has emerged as one of the most talked about technologies in storage, and IT departments are actually embracing it, suggesting that de-duplication can provide real value and return on investment to businesses that deploy it."
Natalie Booth, event manager for Storage Expo 2008 said, "Data de-duplication is a relatively new method of reducing storage needs and boosting efficiency, by eliminating the inherent data redundancies that exist in many traditional storage and data protection processes, such as backup."
Robinson will be chairing a seminar on data de-duplication called Reducing your Data Footprint with De-duplication at the Storage Expo show 15 October.
Storage Expo is taking place on 15-16 October at London's Olympia.
Read more on Integration software and middleware