Ofcom to let BT set own prices for fibre broadband
BT should set its own wholesale prices for broadband in an effort to speed up investment in optical fibre networks, the telecoms watchdog said today.
This Article Covers
RELATED TOPICS
BT should set its own wholesale prices for broadband in an effort to speed up investment in optical fibre networks, the telecoms watchdog said today.

Download this free guide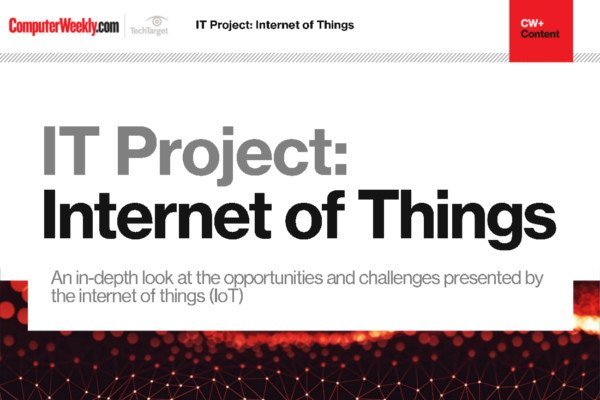 IT Project: Internet of Things
Have an in-depth look at the opportunities and challenges presented by the internet of things
By submitting your personal information, you agree that TechTarget and its partners may contact you regarding relevant content, products and special offers.
You also agree that your personal information may be transferred and processed in the United States, and that you have read and agree to the Terms of Use and the Privacy Policy.
CEO Ed Richards said there was enough competition from interested companies and technologies to let the broadband market discipline BT. Ofcom will also encourage network operators to share investment risk by partnering with each other.
Richards, announcing a formal consultation on the proposals, said a number of new players were keen to enter the market, but did not say who they were because of commercial confidentiality.
In January, Virgin Media announced it would roll-out a 50Mbit/s fibre network that would bring high-speed newtwork access to about 50% of UK homes by 2010.
In August, BT said it would spend £1.5bn to provide up to 2Mbit/s links to 10 million UK homes. Mobile network operators are already offering speeds of up to 384Kbit/s on cellphones.
Last week Francesco Caio, who reported to government on barriers to investment in broadband networks, said 80% of the costs of rolling out a fibre-based network were civil engineering costs. If competitors were allowed to share BT's ducts, cabinets and exchanges, their cost could be cut dramatically.
Caio also said that Ofcom might have to revise completely the rules that govern connections between networks. Richards said he did not think a radical overhaul was needed.
Richards said Ofcom wanted to ensure customers were protected and that regulations encouraged competition. "These are not mutually exclusive goals," he said.
He said Ofcom would decide at Christmas whether it would make BT share infrastructure such as its cable ducts and telephone poles with competitors. Others might be interested in sharing logical infrastructure. He said the last time Ofcom had asked communication service providers if they wanted such access, no one came forward.
Request for feedback
Ofcom wants feedback from the communications industry on its proposals, which it hopes will encourage investment in communications networks that could provide speeds up to 100Mbit/s.
The proposals cover five broad areas:
• Standards for wholesale communications products and services
• Pricing freedom where there is effective competition
• Infrastructure-based competition
• Transition arrangements while network operators build fibre networks
• How Ofcom will work in future with the government and the European Commission on next generation networks.
Read more on Networking hardware