Internet security company Kaspersky Laboratories has taken legal advice on whether to include in its malware library the keylogger software that Google and Microsoft have added to their latest browsers.
Eugene Kaspersky, the Moscow-based firm's CEO, said his firm's anti-malware tools detected keyloggers as a matter of course and treated them as malware. But with "legal" businesses starting to use them, he had sought legal advice.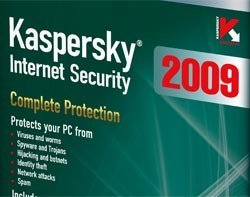 "We didn't want to be accused of saying these big legitimate companies are distributing malware," Kaspersky said.
Cybercriminals use keyloggers to record each keystroke a user makes in order to steal their IDs, passwords, and other valuable data. According to reports, Google and Microsoft want to use a keylogger application as a kind of predictive text engine that will automatically fill in frequently used search terms and internet destinations.
Both companies also store users' log-ins, searches and other data to build profiles of their online interests so they can target advertisements at them.
Kaspersky said he expected users to insist that Google and Microsoft remove the privacy-invading applications from their browsers.
"That would save us a lot of work, and we already have plenty to do," he told Computer Weekly.
He said he would be closely watching developments with respect to Microsoft and Google's use of keyloggers before finalising Kaspersky's approach.
The news comes in the same week that the Department of Business, Enterprise and Regulatory Reform spelled out a list of conditions under which a British online behaviour profiling application, Phorm, would run legally.
Last week, former Lehman Brothers vice-chairman Francesco Caio told the government that serving ads based on profiled interests could become an important source of revenue to network operators and internet service providers.
Caio had investigated barriers to investement in high-speed networks for the government.
Email Alerts
Register now to receive ComputerWeekly.com IT-related news, guides and more, delivered to your inbox.
By submitting your personal information, you agree to receive emails regarding relevant products and special offers from TechTarget and its partners. You also agree that your personal information may be transferred and processed in the United States, and that you have read and agree to the
Terms of Use
and the
Privacy Policy
.