Focus on business goals to succeed, CIOs urged
IT managers must improve their business skills to help companies move forward, delegates at this month's CIO Strategic Forum were told.
IT managers must improve their business skills to help companies move forward, delegates at this month's CIO Strategic Forum were told.
Richard Decker, CIO at security software supplier McAfee, offered IT leaders at the event, organised by the World Trade Group, advice on how to raise the role of the CIO within an organisation.

Download this free guide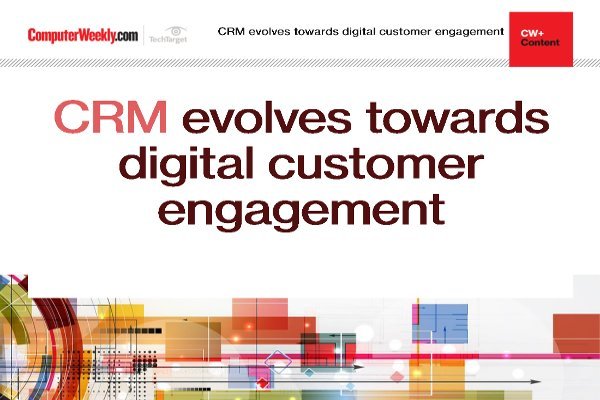 Enhancing digital customer engagement with CRM
Learn about customer relationship management has evolved towards engaging with customers through every channel, with digital at the forefront.
By submitting your personal information, you agree that TechTarget and its partners may contact you regarding relevant content, products and special offers.
You also agree that your personal information may be transferred and processed in the United States, and that you have read and agree to the Terms of Use and the Privacy Policy.
He said managers needed to think strategically about how IT could take a business forward, and emphasised the importance of having a business focus.
Decker said CIOs should not ask business managers what they want from IT. "If you do, you will end up buying new laptops for the sales team," he said.
Instead, he told them to ask colleagues about the challenges they face in their markets, or in serving their customers, and to determine how IT can help. Through this, potential growth ideas can be generated.
Decker said it was important to know the business issues around a department and to have a good knowledge of the company's customers.
"As long as you do not talk in IT language, you have a reasonable chance of selling a project," he said. "It is not as big a bridge as it might appear to be."
Guy Mason, CIO at rail-freight operator EWS, who chaired the conference, said, "It is not about doing what IT departments have always done, but creating new ways of marketing a company, new sales channels, and helping a new product come to market.
"It is important to ask how IT demonstrates its value. Businesses are changing, but the underlying technology is the least of these changes. One of the challenges for businesses is to ask what the changing role of the CIO is."
Mason also emphasised the importance of "soft" skills. "People skills are becoming more important as IT becomes more user-focused. It is getting more important that IT works well for end-users. But at the moment we are a long way from being good enough in this area."
Questions that IT directors should be able to answer:
● Why are customers buying from you rather than from competitors?
● How does your business try to differentiate itself from other providers?
● Are you trying to be the best technology company or the best support company?
● What sector has your business chosen to compete in, and how does this affect overall strategic aims?
● How does the business attract new customers?
Source: CIO Strategic Forum
CIOs are winning the business value battle >>
E-Skills: IT needs business acumen >>
Improve people skills, IT bosses told >>
Comment on this article: computer.weekly@rbi.co.uk
Read more on Business applications