Mobile applications get development boost
Mobile application deployment can be a daunting task. Antenna Software has released a tool to ease deployment of mobile applications.
This Article Covers
RELATED TOPICS
Antenna Software has announced the Antenna Mobility Platform (AMP) Studio, a model-driven, standards-based development environment for mobile business applications.

Download this free guide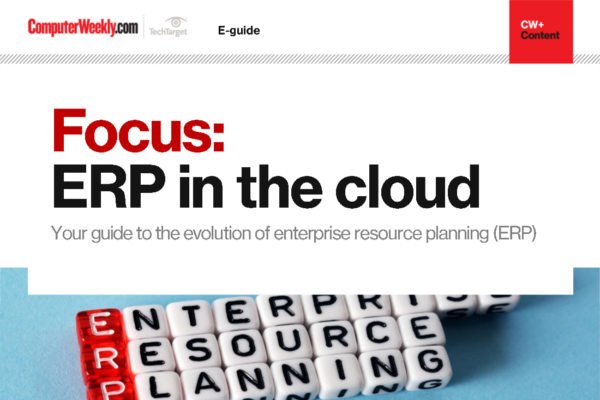 Are you keeping up with the ERP evolution?
Read about the new best practices for the ERP systems and how to tackle the growth of ERP integrations.

By submitting your personal information, you agree that TechTarget and its partners may contact you regarding relevant content, products and special offers.

You also agree that your personal information may be transferred and processed in the United States, and that you have read and agree to the Terms of Use and the Privacy Policy.

According to Jim Hemmer, Antenna's CEO, AMP Studio gives companies the ability to use Antenna's platform to develop field mobile solutions.

As the use of mobile applications grows and they become less and less siloed, companies are seeking out applications that can be used across varying devices from a single platform. By 2009, according to Gartner Inc., roughly half of all enterprises will have migrated away from tactical mobile application silos, which means supporting a single application, to more strategic platforms capable of supporting numerous applications, managing devices and security data and transport.

Unlike proprietary development tools that limit deployment options, AMP Studio leverages service-oriented architecture (SOA) and technologies such as Web Services, XML/XSD/XSL and Java. Essentially, users end up with a simple, graphical and unified system for development and maintenance of mobile applications that reduces development time and eases deployment.

For example, an enterprise building an application for field sales that will interact with Siebel or SAP would have to tweak the application so it could integrate with each different device used by the salesforce. But AMP Studio allows for the application to be built from the ground up; the code would be generated and the devices would be provisioned. The applications intelligently adapt to each different device, meaning that IT and mobile managers do not need to change the application for different mobile operating systems.

"You build the applications once and deploy them on BlackBerry, Palm, Windows," Hemmer said.

AMP Studio wipes away many of the obstacles of mobile application development, he said, including proprietary development environments, custom and complex coding, lengthy deployment time, and limited deployment options.

Hemmer said that AMP Studio has integration adapters to more than 50 enterprise systems, including Oracle, Siebel, SAP, Amdocs Clarify, NetSuite, QAD and other legacy and homegrown systems. It can be used on-demand, on-premise or as a hybrid of both.

In addition, AMP Studio uses application templates and workflows for field service, field sales, merchandising, retail, asset management and other applications. It also features application support, meaning that data from several applications can be incorporated into a single integrated application that maps to a user's work style and process requirements.

Lastly, the tool uses existing systems, architecture and IT skills and is easily maintained and adapted.

Along with the availability of AMP Studio, Antenna also announced an alliance with AT&T/Cingular to market mobility solutions to the enterprise. As part of the partnership, AT&T is using AMP Studio for its own Siebel CRM system for wireless sales executives, data solutions consultants, enterprise architects and business data solutions employees. The tools are being used on various handhelds to mobilize Siebel CRM.

Laura Johnson, vice president of wireless enterprise solutions for AT&T/Cingular, said the companies are developing applications for deployment to thousands of mobile field workers.

Charlie Bolton, vice president of global and strategic sales for AT&T, said: "The mobile salesforce automation solution being developed with AMP Studio will help make our sales organization more productive by enabling sales representatives to have access to critical customer information when and where they need it."
Read more on Business applications