Weekly compilation of storage news: AmeriVault, NetApp, Omega and more
A new lifecycle service automatically migrates older backup files to cheaper storage at AmeriVault facilities.
This Article Covers
RELATED TOPICS
AmeriVault announces tiered online backup
Backup outsourcing service provider AmeriVault announced the availability of two offsite storage services that will store less critical data on more cost-effective disk. AmeriVault-DG, a new digital archiving service, accommodates storage for primary data and AmeriVault Tiered Storage (ATS), which automatically migrates older backup files to less costly vault storage. ATS is deployed in conjunction with AmeriVault's primary online backup service, AmeriVault–AV. AmeriVault–DG is compatible with Windows, Macintosh, Linux and Unix operating systems and is sold in 50 GB increments.

Download this free guide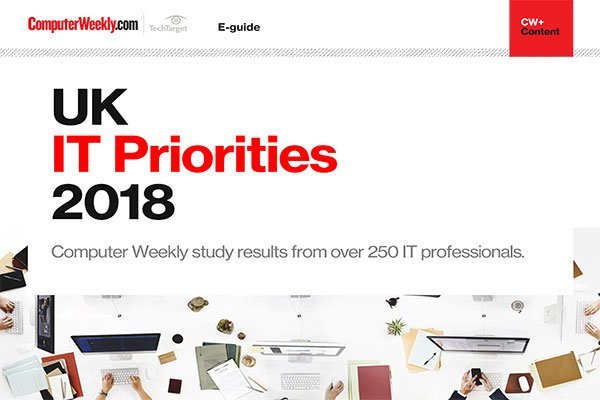 UK IT Priorities 2018 survey results
Download this e-guide to discover the results of our 2018 UK IT Priorities survey, where IT leaders shared with us what they are going to be investing in over the coming 12 months.

By submitting your personal information, you agree that TechTarget and its partners may contact you regarding relevant content, products and special offers.

You also agree that your personal information may be transferred and processed in the United States, and that you have read and agree to the Terms of Use and the Privacy Policy.

NetApp unveils ReplicatorX
Network Appliance (NetApp) renamed what was formerly Topio TDPS as NetApp ReplicatorX, the company's first heterogeneous replication continuous data protection (CDP) software product. According to a press release at the time of NetApp's acquisition of Topio in November, NetApp said it also intends to integrate heterogeneous replication capabilities with its disk-to-disk backup products, including the NearStore virtual tape library (VTL), Open Systems SnapVault for remote office backup and SnapVault for NetBackup, a product jointly engineered with Symantec. In a separate release, Onaro announced support for NetApp with its SANscreen storage monitoring software.

Omega Resource backs up with ExaGrid
Staffing and outsourcing provider Omega Resource Group has deployed ExaGrid disk-based backup box to replace a tape backup environment, ExaGrid announced. The firm now uses CA ARCserve with the ExaGrid system to back up data from workstations, Microsoft SQL databases, file servers, Citrix servers and its Exchange servers. The company has reduced its backup window by one-third and has seen 20-to-1 data reduction with ExaGrid's deduplication, according to the release.

Brocade announces Data Migration Manager user
Brocade announced that systems integrator Razor Technology is using its Data Migration Manager (DMM) to provide data migration services to customers. The company reported it can now migrate 1 terabyte (TB) of customer data in two-to-four hours compared to approximately eight hours using other tools, and that it has required fewer personnel to perform migrations.

Intransa, Abrevity prep IP data classification
IP storage startup Intransa and data classification software maker Abrevity announced an OEM partnership to develop data classification products. The goal is to bundle Abrevity's search, discovery and data analysis software with Intransa's StorStac IP SAN product. Intransa also indicated it has a 10 Gigabit Ethernet (GigE) version of its product in beta test with several customers.

Nexsan, Reldata partner on SAN/NAS storage
Nexsan and Reldata announced that they have partnered on a new IP SAN/NAS box that includes SAN-level data replication over WANs. The new product combines Nexsan's SATABeast with the Reldata 9240 IP Storage Gateway. The new product is available through both companies.

Hammer, ZyXel announce new NAS
ZyXel today announced the latest addition to its NAS product line, the NSA-2400. The appliance is a four bay, SATA-based backup appliance with a capacity of 2 TB and backup software, RAID (0, 1, 5 and JBOD) support, snapshot and external backup included.

Hammer Storage, a division of Bell Microproducts announced the release of myshare, a 1 TB NAS box priced at $499, and it's available at stores and online retailers. When connected to a wireless router, myshare allows laptop users to access content or print without plugging in. Users can also back up their files, photos and other data to myshare.

UMinn deploys Data Domain
Data Domain announced that the University of Minnesota (UMinn) has implemented a Data Domain DD560 VTL for backup of 45 TB of data on two campuses. The university's three data centers use both Symantec's Veritas NetBackup and CommVault's Galaxy for managing its backups and run both Solaris and Windows operating environments.

Postini updates email archiving service
Postini announced security and storage updates to its outsourced email service. The storage updates include on-demand investigation management for e-discovery, including export capability of search results to opposing counsel and outside investigators. The company also announced "personal archiving," which allows end users to search archived emails from their workstation. On the storage security side, Postini is now allowing users to view encrypted communication within its Web-based inboxes.

Exanet reports service provider wins
Israeli NAS vendor Exanet reported several new storage service provider customer wins for the first quarter of 2007, including New York-based Data Storage, an offsite data vaulting service bureau; Minnesota-based Digitiliti; Kansas-based NetStandard; and Digital Networks Europe, a European service provider with locations in the U.K., Germany, Austria and Switzerland.
Read more on Networking hardware