iSoft and CSC strike NHS deal to allow takeover
iSoft and CSC have struck a deal which allows iSoft to be taken over by IBA.
iSoft and CSC have struck a deal which allows iSoft to be taken over by IBA.
The pair had been at loggerheads over the acquisition, as CSC wanted to ensure that iSoft would remain a viable software partner for its major NHS National Programme for IT contract.

Download this free guide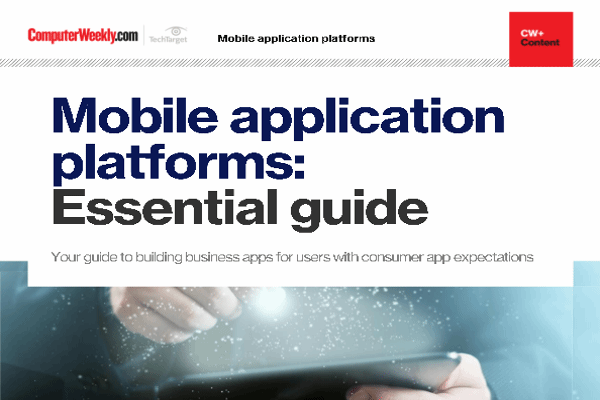 Building business apps for users with consumer app expectations
One of the mantras of modern enterprise application development is that business applications should be as easy to use as mass market consumer applications. In this guide, Computer Weekly examines the issues around mobile applications and the platforms emerging to help developers.
By submitting your personal information, you agree that TechTarget and its partners may contact you regarding relevant content, products and special offers.
You also agree that your personal information may be transferred and processed in the United States, and that you have read and agree to the Terms of Use and the Privacy Policy.
The two companies have now shelved their legal actions and CSC has approved the IBA takeover, which will allow loss-making iSoft to be refinanced.
The takeover could not go ahead without such approval and iSoft faced bankruptcy in November when its current funding ended.
The deal sees the development of the iSoft Lorenzo records software in the NHS contract coming under the leadership of CSC, although iSoft retains ownership of the software and can still freely sell it to others.
The software development is currently behind schedule and the NHS records system has also been delayed as a result.
CSC will also take responsibility for the code streams of i.Patient Manager (i.PM) and i.Integration Engine (i.IE) for the National Programme. These are also iSoft products.
The contract licence payments to iSoft have also been modified, resulting in a 5% reduction overall. The potential value for iSoft for the duration of the contract is £300m.
John Weston, acting CEO at iSoft, said, "The new management structure will streamline the processes to ensure the delivery to the NHS of a quality product on time.
"Our relationship with CSC has clearly been tested in recent weeks. This deal will enable the iSoft management team to spend more time on the development of the new products and continuing improvements to our customer service.
"It also clears the way for the merger with IBA, which provides long term financial stability," he said.
Guy Hains, president of CSC's European Group, said, "We are delighted to have successfully concluded these discussions and acknowledge the significant contribution made by NHS Connecting for Health in bringing all parties together to determine a satisfactory outcome."
Connecting for Health, the NHS body overseeing the National Programme, had previously been quoted as wanting to stay out of the disagreement.
iSoft puts CSC legal action on ice >>
iSoft sues CSC over acquisition stance >>
NHS provider faces bankruptcy after CSC objects to acquisition >>
CSC vetoes takeover of iSOFT >>
Tony Collins' blog
Computer Weekly's award winning investigative reporter gives the inside scoop on government IT
Comment on this article: computer.weekly@rbi.co.uk
Read more on Business applications