SMEs offered 80% server consolidation with latest IBM blade system
IBM has unveiled the BladeCenter "S" system to allow SMEs to shrink their data centre footprint by up to 80%.
IBM has unveiled the BladeCenter "S" system to allow SMEs to shrink their datacentre footprint by up to 80%.
The system, which is designed to house up to six IBM blade servers, is built to reduce the typical 25 to 45 servers used by an average mid-size company by up to 80%, said IBM.

Download this free guide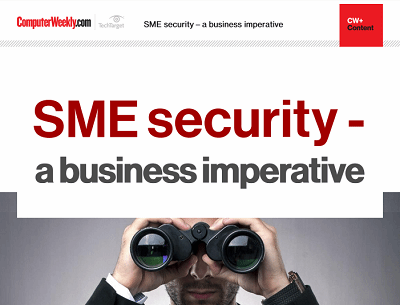 The secret to winning - SMEs and cyber security
50% of SMEs plan to spend less than £1000 on cyber defenses in the next year and only 42% of SMEs are concerned about ransomware. Anyone see a problem? Computer Weekly outlines some solutions to this growing naive trend.
By submitting your personal information, you agree that TechTarget and its partners may contact you regarding relevant content, products and special offers.
You also agree that your personal information may be transferred and processed in the United States, and that you have read and agree to the Terms of Use and the Privacy Policy.
BladeCenter "S" can handle applications and tasks such as antivirus/firewall, voice over IP, e-mail, collaboration, back-up and recovery and file and print, and is intended to be housed in a typical office environment, instead of a standalone datacentre location.
As well as saving space, IBM said the solution would save firms money on their energy bills through server consolidation.
IBM BladeCenter S has also been designed to minimise IT administration. The system can be configured for the first time like a home PC using wizards.
Alex Yost, vice president and business line executive for IBM BladeCenter, said, "IBM's introduction of a purpose built BladeCenter for small offices and distributed locations will now help smaller firms get the simplification and integration that the biggest companies have been getting from blades, in a package that is optimised for their business."
IBM BladeCenter S is expected to be available in the fourth quarter of 2007.
IBM to acquire Telelogic for £392m >>
IBM's Cheetah IDS makes leap to better data centre clustering >>
Comment on this article: computer.weekly@rbi.co.uk
Read more on IT for small and medium-sized enterprises (SME)