IT managers at odds with bosses over success
IT managers believe there is a discrepancy between how they and their organisations judge success.
IT managers believe there is a discrepancy between how they and their organisations judge success.
According to surveys conducted by the Chartered Management Institute (CMI) IT managers view personal success by making an impact at work and developing their colleagues, but think their organisations are more focused on market leadership and profit margins.

Download this free guide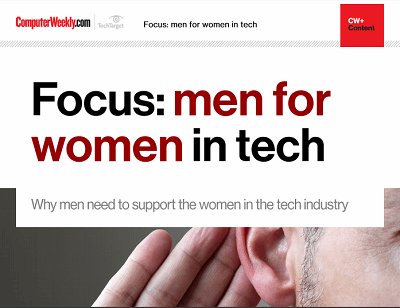 Men for women in tech
This guide showcases some of the men who are helping women to progress in the technology industry and the methods they are using to do so.
By submitting your personal information, you agree that TechTarget and its partners may contact you regarding relevant content, products and special offers.
You also agree that your personal information may be transferred and processed in the United States, and that you have read and agree to the Terms of Use and the Privacy Policy.
The findings, taken from research projects conducted over the past 15 months, also show that the majority of IT managers (69%) believe that "enjoying work" is crucial to success, yet only 3% believe that their employers share this view.
In addition, 56% of IT managers judge success by the extent to which they develop their teams, but felt that only 33% of organisations mark this as a priority.
This raises concerns not only in view of the growing recognition of skills shortages in the UK, but also for the lack of communication within organisations, said the CMI.
Just over 36% of IT managers also believed that "achieving a flexible lifestyle" is the mark of professional success, but thought that only 3% of employers concurred with this.
The perception of differing opinions comes against a backdrop of IT managers resolving to spend more time with friends and family this year (41%) and planning to change jobs (14%).

Jo Causon, director for marketing and corporate affairs at the CMI, said, "Success clearly means different things to different people, but the disparity between the aims and objectives of the manager and how they view their company's priorities reveals a need for better internal communication.
"Managers should voice professional needs so their definition of success is known, while the organisation needs to create a clear understanding of its corporate objectives to ensure employees and future employees feel an alignment to the corporate culture," she said.
Related article: IT manager staff turnover higher than other sectors

Comment on this article: computer.weekly@rbi.co.uk

Read more on IT jobs and recruitment