Safe enterprise Web browsing: Five tips in five minutes
It is no secret that workers often spend part of their work day casually browsing the Web. But this casual surfing, if left unmanaged, can seriously jeopardize the security of your network. With these five tips, learn to effectively manage your employees' Web browsing.
Given the fact that nearly every employee spends their working hours at a computer, it is reasonable to expect that many spend part of their day browsing the Web. Learn how to control what your clients can view, get up-to-speed on Web-based security threats and limit their internet accessibility.

Download this free guide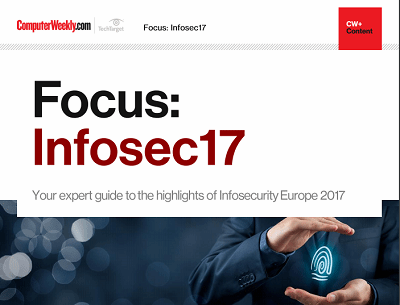 From forensic cyber to encryption: InfoSec17
Security technologist Bruce Schneier's insights and warnings around the regulation of IoT security and forensic cyber psychologist Mary Aiken's comments around the tensions between encryption and state security were the top highlights of the keynote presentations at Infosecurity Europe 2017 in London.
By submitting your personal information, you agree that TechTarget and its partners may contact you regarding relevant content, products and special offers.
You also agree that your personal information may be transferred and processed in the United States, and that you have read and agree to the Terms of Use and the Privacy Policy.

Safe Web browsing in the enterprise

Tip 1: Controlling Web surfing with Content Advisor
Tip 2: Researching antivirus, e-mail and Web security products
Tip 3: Limiting user access to the Internet
Tip 4: Blocking Web anonymizers in the enterprise
Tip 5: Limiting access to Web sites with IE's Content Advisor