Downtime: Cat gets own credit card
Bank of Queensland issues card to cat.
Cool for cats as bank gives moggie a credit card
Last year, reader Andrew Matthews told us about how he deflects junk mail using an e-mail address he has set up for his cat Jake prompting, among other pieces of correspondence, no fewer than three credit card application forms to a presumably bemused Jake.

Download this free guide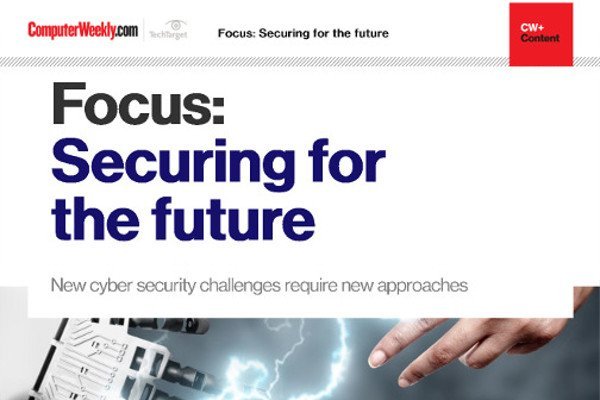 New technologies: a source of threat as well as a solution
Learn about fighting the ever evolving ransomware, IoT botnet malware and data manipulation attacks.
By submitting your personal information, you agree that TechTarget and its partners may contact you regarding relevant content, products and special offers.
You also agree that your personal information may be transferred and processed in the United States, and that you have read and agree to the Terms of Use and the Privacy Policy.

Now, an Australian moggy has gone one better, having being issued with a credit card by the Bank of Queensland after his owner decided to test the bank's identity security system.

Messiah's owner, Katherine Campbell, who applied for a secondary card on her account in the cat's name, said she wanted to see what kind of checks would get carried out - to which the answer is clearly "not many".

"I just couldn't believe it," said Campbell. "People need to be aware of this and banks need to have better security."

The bank has been predictably tight-lipped over the incident, saying only, "We apologise, as this should not have happened."

Do you have an alcohol related security problem?

Downtime is still waiting for a story to break about how someone drunkenly left a USB stick on a train over Christmas, containing the personal banking details of everyone on the planet.

It surely won't be long before we hear something to that effect, particularly since a survey put out by Centennial Software just before Christmas found that half of UK workers owned up to having lost portable devices, including mobiles and USB drives that contained work-related information.

And those wags at Centennial reckon the problem deserves a name: alcohol-related security emergency, which makes for a brilliantly witty acronym, we're sure you'll agree.

Boffins give paragliders a decent grounding

Downtime has always been well-disposed towards flight and driving simulators, since they let everyone experience the thrill of manoeuvring a big metal box at high speeds without risk of carnage. So we were delighted to learn that computer scientists at the University of Hull have got together with paragliding types to give the world its first "immersive paragliding simulator".

Anyone who has watched the paragliders on the South Downs wheeling away in alarming proximity to one another can only agree that they need all the super-realistic dry-land practice they can get before taking to the skies.

Hint of Blackberry as wine tasting goes mobile

Making a success of a bit of software is in large part about knowing your target audience, and Downtime can't help but feel that the recently launched Tastingbuddy software for the Blackberry is well pitched.

Putting this specialist application, which is described as "tasting-note software for wine professionals and enthusiasts", on the Blackberry is surely a masterstroke. Downtime couldn't claim to be an expert on market analysis, but there must surely be a close correlation between Blackberry-wielding senior managers and the world's self-appointed wine experts.

The software and subscription-based service is the brainchild of brothers John and Paul Fitzpatrick. According to Paul, at most wine tastings people will sample around 30 different wines.

"Traditionally they would write their notes in a book or jot down a few lines in the catalogue margin. With Tastingbuddy, they can keep an instant, detailed record of the wines they try," he said.

Downtime is sold on the idea - all we need is the Blackberries and the expensive wines to taste.


Comment on this article: computer.weekly@rbi.co.uk



Read more on IT risk management