Windows virus infects Wikipedia
Hackers have targeted the open access encyclopaedia, Wikipedia, to spread a Windows virus.
Hackers have targeted the open access encyclopaedia, Wikipedia, to spread a Windows virus.
The attackers created a page on the German edition of the online encyclopaedia, containing a link to a download site where users could get a security patch purportedly protecting against a variant of the Blaster worm.

Download this free guide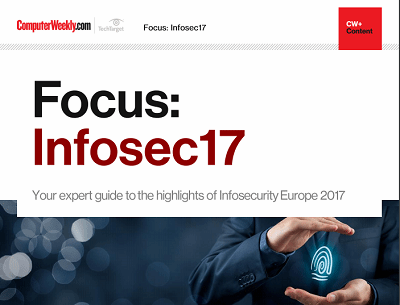 From forensic cyber to encryption: InfoSec17
Security technologist Bruce Schneier's insights and warnings around the regulation of IoT security and forensic cyber psychologist Mary Aiken's comments around the tensions between encryption and state security were the top highlights of the keynote presentations at Infosecurity Europe 2017 in London.
By submitting your personal information, you agree that TechTarget and its partners may contact you regarding relevant content, products and special offers.
You also agree that your personal information may be transferred and processed in the United States, and that you have read and agree to the Terms of Use and the Privacy Policy.
But the "patch" was in fact malicious code aimed at Windows users. The attackers attempted to lure more people towards their fake article with a spam e-mail designed to look as if it had come from Wikipedia.
Graham Cluley, senior technology consultant at security firm Sophos, said, "The good news is that the authorities at Wikipedia quickly identified and edited the article on their site.
"Unfortunately, however, the previous version of the page was still present in the archive and was continuing to point to malicious code. The hackers were thus able to send out spam pointing people to the page on Wikipedia, and try and lead them into infection."
Wikipedia has now confirmed that the archive page has been permanently deleted.
The open nature of the online encyclopaedia – which can be amended by anyone – has brought controversy before, when false information was added to a journalist's biography, linking him with the assassination of John F Kennedy.
Comment on this article: computer.weekly@rbi.co.uk