Insist on a flexible deal, users urged
IT directors should look to negotiate more nuanced software licensing contracts that allow them to accumulate desktop user licences in stages rather than paying for them all up-front.
IT directors should look to negotiate more nuanced software licensing contracts that allow them to accumulate desktop user licences in stages rather than paying for them all up-front.

Download this free guide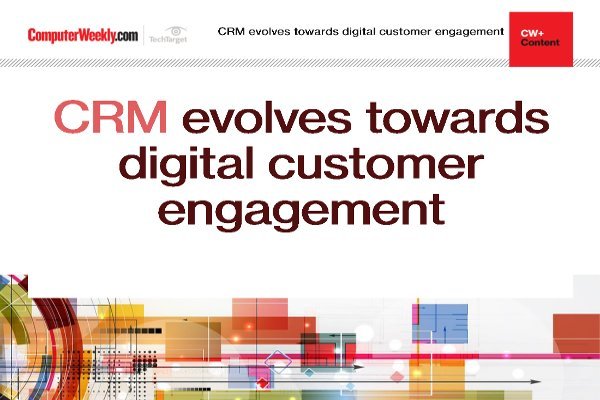 Enhancing digital customer engagement with CRM
Learn about customer relationship management has evolved towards engaging with customers through every channel, with digital at the forefront.
By submitting your personal information, you agree that TechTarget and its partners may contact you regarding relevant content, products and special offers.
You also agree that your personal information may be transferred and processed in the United States, and that you have read and agree to the Terms of Use and the Privacy Policy.
They should also use software asset management tools to better understand their current and future licensing requirements.
The recommendations come from two US-based software licensing analysts who both acknowledged that the challenge posed by licensing complexity was a fundamental problem for CIOs.
Ray Wang, senior analyst at Forrester Research, said there was a widespread belief among IT leaders that software maintenance costs were often excessive, and better negotiation at the outset was vital.
"Too many IT heads are prepared to buy all their licences up-front, rather than negotiating contracts that allow them to accumulate licences incrementally and only pay for maintenance on them once they are in use," he said.
Wang said it was possible for firms to agree contracts that gave them this flexibility, with option rights to acquire more licences for a fixed or index-linked cost over a five-year period. He also urged IT directors not to buy into the three-year software renewal cycle often pushed by suppliers, when 10 years was a more realistic timeframe.
But Wang and IDC analyst Amy Konary warned IT chiefs not to put themselves at loggerheads with suppliers over software firms' efforts to track users' licensing usage.
"Suppliers are trying to make licensing easier for customers and for themselves. They do want to simplify licensing, and software asset management tools are part of that push," said Wang.
Konary said there was a big initiative underway by suppliers to make software asset management easier, and firms were aware they had to tread carefully so as not to be seen as unduly aggressive over auditing.
"Customers need to more readily embrace the fact that there are benefits to deploying software asset management tools. If you can be confident about your licensing requirements, that can help with forecasting future needs and go some way to addressing the issue of licensing complexity," she said.
"There needs to be wider acceptance that there will be more oversight of the IT environment."
No easy fix to software licensing complexity
There is no quick or easy fix to the issue of software licence complexity, in part because different businesses are pushing suppliers for different approaches to software pricing, IDC analyst Amy Konary has warned.
Konary said suppliers would always offer different licensing terms, as variations were a potential source of competitive advantage. She said software suppliers were seeking more meaningful pricing metrics for users, but these could increase complexity in the market.
IT directors' role in this was important to acknowledge, Konary said. While some would gladly apply a specific pricing metric to their business, others would shy away from bespoke pricing as it might prevent benchmarking.

Vote for your IT greats
Who have been the most influential people in IT in the past 40 years? The greatest organisations? The best hardware and software technologies? As part of Computer Weekly's 40th anniversary celebrations, we are asking our readers who and what has really made a difference?
Vote now at: www.computerweekly.com/ITgreats
Read more on Business applications