Implied staff rights ruling could allow contractors to sue
IT contractors who feel they have been unfairly dismissed by a customer that has treated them as an employee may sue for damages, the Court of Appeal has ruled.
IT contractors who feel they have been unfairly dismissed by a customer that has treated them as an employee may sue for damages, the Court of Appeal has ruled.

Download this free guide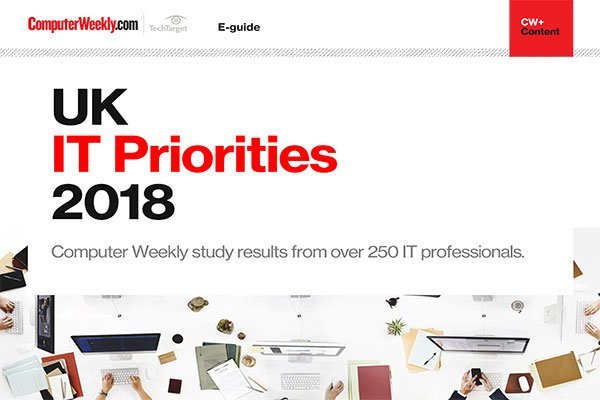 UK IT Priorities 2018 survey results
Download this e-guide to discover the results of our 2018 UK IT Priorities survey, where IT leaders shared with us what they are going to be investing in over the coming 12 months.
By submitting your personal information, you agree that TechTarget and its partners may contact you regarding relevant content, products and special offers.
You also agree that your personal information may be transferred and processed in the United States, and that you have read and agree to the Terms of Use and the Privacy Policy.
The Court of Appeal decided that a former contractor for Cable & Wireless could claim unfair dismissal because the telecoms company acted towards him as if he were an employee, rather than an independent company while he worked for them.
Naomi Branston, an associate at law firm Taylor Wessing, which specialises in employment law, said, "The court and the tribunal that heard the case originally seemed to come down firmly on the line that agency staff will become employees."
Firms that use large numbers of contractors may require agencies to indemnify them against claims for employment rights, Branston said. Agencies that supply contractors with in-demand skills in specialised industries, such as investment banking, may find it easier to resist indemnifying their customers.
And employers that hire additional people as contractors on an almost permanent basis may find that it is easier to make those people employees.
Branston said, "If a company is only using an agency because they do not think they have people who are employees, they might say 'what is the point of recruiting from agencies?'"
There are no official figures showing how many IT contractors could take advantage of the Court of Appeal's judgment.
However, IT contractors make up the majority of the 12,500 members of the Professional Contractors Group.
John Kell, political researcher at the PCG, said, "Some people have suggested the decision might be the first stage on a slippery slope to contractors being deemed employees, but I am fairly pleased with how it has turned out because this case turned on a very peculiar set of circumstances."
Under English law, there are three conditions that determine whether a contractor has an "implied" employment relationship with the company paying for their services: personal service, control and "mutuality".
Personal service means that contracts should not specify that one person has to carry out the work needing to be done, and control refers to the contractor having the freedom to control how and when the work will be done. This means that the company paying the contractor should not seek to replicate the relationship between line manager and employee.
Mutuality refers to the fact that business-to-business contracts should abide by the legal principle of mutuality: that is, the customer has no obligation to keep providing work to the contractor and the contractor has no obligation to continue taking it.
Read more on IT for small and medium-sized enterprises (SME)