BT plans 8mbps broadband nationwide
BT is planning to quadruple basic broadband connectivity speeds to 8mbps nationwide.
BT is planning to quadruple basic broadband connectivity speeds to 8mbps nationwide.
The company will start trials next month in Cornwall, south Wales, Scotland, Northern Ireland and London to test its ADSL broadband Max service. The trials will then be expanded gradually over the following months and BT expects to roll out a national 8mbps service from spring 2006.

Download this free guide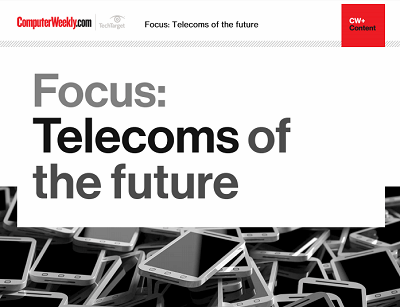 The challenge of being in telecoms
Computer Weekly catches up with Vodafone's UK chief technology officer for an in-depth look at how one of the world's largest mobile telecommunications service providers is evolving its business to cope with the ever growing challenges in telecoms.
By submitting your personal information, you agree that TechTarget and its partners may contact you regarding relevant content, products and special offers.
You also agree that your personal information may be transferred and processed in the United States, and that you have read and agree to the Terms of Use and the Privacy Policy.
BT recently quadrupled the basic broadband connectivity speed from 500kbps to 2mbps, and the latest planned jump will see BT reach the theoretical top ADSL speeds it mentioned when it first launched broadband services in 2000.
Cameron Rejali, managing director for products and strategy at BT Wholesale, said, "BT is committed to ensuring that everyone benefits from the broadband revolution, whether they live in valleys, villages or city centres."
BT's move is essential if it is to stay competitive against the newly merged Telewest and NTL cable companies. They are already offering users speeds of over 8mbps for no extra charge on existing broadband subscriptions. Cable & Wireless subsidiary Bulldog is also building a nationwide 8mbps broadband network.
BT has also started trialling optical fibre broadband services, where strands of blown fibre are fed through tubes to connect businesses to ultra-high bandwidth services using existing telegraph poles. This method avoids BT having to dig optical fibre trenches to the user and slashes the cost of delivering optical services in "the last mile".
Read more on Telecoms networks and broadband communications