New guidelines to beat bullying
New guidelines aim to help organisations manage the impact of bullying at work.

Download this free guide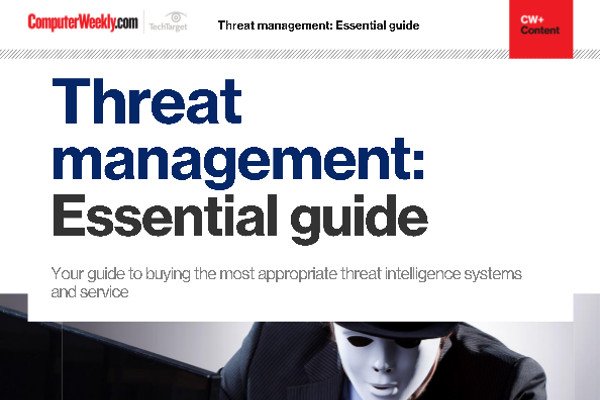 Don't become a victim!
Find out what are the most appropriate threat intelligence systems and services for your organisation
By submitting your personal information, you agree that TechTarget and its partners may contact you regarding relevant content, products and special offers.
You also agree that your personal information may be transferred and processed in the United States, and that you have read and agree to the Terms of Use and the Privacy Policy.

New guidelines aim to help organisations manage the impact of bullying at work.

They show managers how to put anti-bullying measures in place and how to establish clear complaints procedures.

The Chartered Management Institute, which developed the guidelines, estimates that bullying causes between a third and a half of stress-related illnesses.

"Bullying is not only morally indefensible, it is an undermining influence on staff morale which, in turn, adversely affects an organisation's performance," said Mary Chapman, chief executive of the CMI.

Failure to address bullying can lead to industrial tribunal claims. It can also affect morale, productivity, staff turnover, the company's reputation, and occupy significant management time.

The guidelines, developed in association with the arbitration service Acas and trade union Unison, say that managers have a duty to develop policies that reduce the likelihood of bullying .

They recommend that senior managers issue statements of commitment on bullying, list examples of unacceptable behaviour and make it clear that bullying is a disciplinary offence.

Acas chief executive John Taylor said, "Organisations need to bear in mind their culture and management style when developing a policy because setting a positive example goes hand-in-hand with formal procedures. Bullying is less likely to happen in organisations where respect and tolerance for others start at the top."

Managers should look for signs of bullying taking place in the workforce. They may include misuse of power, overbearing supervision, overloading colleagues with excessive work, constant criticism, blocking promotion or denying training and development opportunities, and intimidation.

Employers can check for bullying taking place through routine risk assessments, talking with staff, appraisals, employee satisfaction surveys and awareness training and briefings.
www.managers.org.uk/bullying
Read more on IT risk management