Application performance delays take up 24% of IT staff time
Business application performance delays have major effects on productivity, employee morale and customer loyalty, study finds.
Application delays are bad news for productivity, morale and customer loyalty. How bad? Consider these findings from a survey released Tuesday by Symantec Corp.: 86% of employees say application performancelatency lowers morale; 93% of business users say it affects their productivity; 86% of online shoppers say frequent delays in transactions erode their loyalty to the company, and 18% say online delays would cause them to switch to a competitor or give up on the transaction.

But the bigger and baddest news is for CIOs: Nearly one-quarter of IT staff time, 24%, is spent addressing business application delays, according to the survey. The independent survey was conducted in July for Symantec by Applied Research, a market research firm. The survey polled 600 IT managers, business users and consumers of global 1,000 organizations in North America.

Download this free guide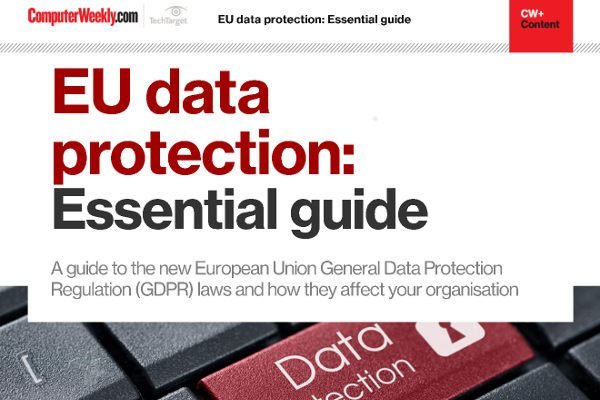 EU data protection: Essential guide
Access this guide to aid you in facing the challenges, opportunities and key actions need to consider in preparing your organisation for GDPR.
By submitting your personal information, you agree that TechTarget and its partners may contact you regarding relevant content, products and special offers.
You also agree that your personal information may be transferred and processed in the United States, and that you have read and agree to the Terms of Use and the Privacy Policy.

"Qualitatively, we heard a lot of information from our customers about the time they spent solving application delay problems, but we wanted a more quantitative view," said Henri Isenberg, vice president, server foundation and APM product group at Symantec Corp. "Our thought was OK, maybe it's 5% or 10% of their time, as a high number, but 24% is astounding."

Astounding, maybe, but certainly a nice data point for the Cupertino, Calif.-based software company's reporting and alerting tool, i3. Symantec's i3 solution product, which sells for $1,500 per CPU, provides a "proactive, end-to-end approach to application performance management" by identifying and correcting problems "before they affect the application user's experience," according to company materials.

Much of the time fixing application latency problems is spent on isolating the root cause of the slowdown, Isenberg said. One reason it takes so long to pinpoint the problem, he posits, is that many IT departments operate in silos. Storage, database, network, middleware, Web server, desktop and help desk functions are masters of their own domains. Application delays cut across all those groups.

"Typically when there is a performance problem, the first thing that happens is the blame game, or what we call 'blamestorming.' Literally every silo points a finger at the other," Isenberg said.

Take the example of the Symantec customer with a Web application that included a pull-down with a list of options. When users clicked on the pull-down, they were waiting for up to a minute for the pull-down to pop up -- not a good thing for business when nearly 20% of customers say they will abandon a slow site or switch to the competition.

The blame for the slowpoke menu went immediately to the people who ran the Web application, Isenberg said. "They claimed no; they were running a simple request of the list from the database. The database folks said, 'No, the database is working fine.' When they installed Symantec i3 and ran it across this multi-tier application, they discovered that every time there was a request for that table from the database, the database was re-indexing that table," he said, The company could have been digging for weeks for what i3 found in two minutes.

Zeus Kerrazala, vice president of enterprise research at Boston-based The Yankee Group, agreed that getting to the root cause is critical. "If you're an IT manager, the majority of time in problem solving is spent in trying to identify where the problem is. A product like i3 can help with that," he said.

There are many ways to solve application performance problems, and plenty of vendors play in the area of application performance management, Kerrazala said. A Yankee Group survey performed last year found that 16% of employee productivity loss was related to application slowdowns.

"You have products from Cisco or Riverbed [Technology Inc.] that actually make modifications or automatically tune the network to prevent applications from performing poorly," Kerrazala said. Symantec i3 is an application version of what HP's OpenView or EMC's Smarts might do for networks.

In his view, inconsistent application performance is even more deadly to productivity and morale than slowdowns. Even poor application performance, provided it is consistently poor, is preferable.

"There's nothing that frustrates users more than flaky applications," said Kerrazala, adding that CIOs who ignore application performance do so at their own peril. "I guess if you're looking for a quick termination, doing nothing would do it."

Let us know what you think about the story; email: Linda Tucci, Senior News Writer
E-Handbook

E-Handbook

E-Zine
Read more on IT for small and medium-sized enterprises (SME)