Spyware just keeps on growing
Spyware just doesn't look like being any less of a problem any time soon.
Spyware just doesn't look like being any less of a problem any time soon.
According to anti-spyware developer Webroot, spyware purveyors are successfully developing and deploying new tactics to speed the proliferation of their increasingly risky code.

Download this free guide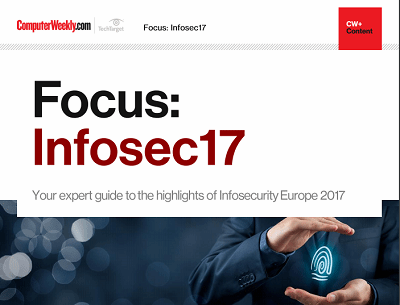 From forensic cyber to encryption: InfoSec17
Security technologist Bruce Schneier's insights and warnings around the regulation of IoT security and forensic cyber psychologist Mary Aiken's comments around the tensions between encryption and state security were the top highlights of the keynote presentations at Infosecurity Europe 2017 in London.
By submitting your personal information, you agree that TechTarget and its partners may contact you regarding relevant content, products and special offers.
You also agree that your personal information may be transferred and processed in the United States, and that you have read and agree to the Terms of Use and the Privacy Policy.
Webroot's quarterly State of Spyware report suggests there have been dramatic increases in both the number and sophistication of reported corporate spyware incidents - a 19% increase during the last quarter alone.
Webroot's Threat Research Team also discovered spyware writers are actively growing their distribution channels and entering new markets.
Webroot reveals in the report that the number of websites distributing spyware has quadrupled since the beginning of 2005 to around 300,000 unique URLs.
David Moll, chief executive of Webroot Software, suggests there is an underlying principle to spyware that often gets overlooked: it is a business.
"Unlike virus writers who are motivated by personal pride or a desire for notoriety, spyware purveyors are motivated by profit. Our research shows that like any business, spyware developers are committed to increasing their profit margins by expanding their distribution channels, utilising new products and entering new markets," he says.
The complete State of Spyware Report is available at http://www.webroot.com/sosreport> www.webroot.com/sosreport