French Defense Ministry to adopt high-security Linux
The French Ministry of Defense has awarded an $8.6m (£4.8m), three-year contract to a consortium of companies, including...
The French Ministry of Defense has awarded an $8.6m (£4.8m), three-year contract to a consortium of companies, including Paris-based Linux supplier Mandrakesoft, to develop a highly secure Linux operating system for business, defence and government uses.

Download this free guide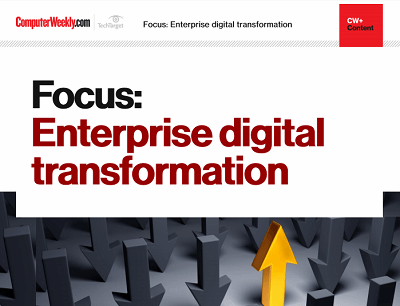 Are you digital to the transformation?
Digital transformation - the buzzword that we can't get away from. Enterprises need to accelerate their digital transformation journeys to avoid being left behind in an increasingly digital world. It's not an easy feat, but one that can be costly to get wrong. Join us as Computer Weekly takes a look at how businesses can stay on track through collaboration, innovation, and listening to user needs.
By submitting your personal information, you agree that TechTarget and its partners may contact you regarding relevant content, products and special offers.
You also agree that your personal information may be transferred and processed in the United States, and that you have read and agree to the Terms of Use and the Privacy Policy.
The consortium said the open-source operating system will meet Evaluation Assurance Level 5 of the ISO Common Criteria (CC-EAL5) security standards, which is aimed at satisfying major security requirements for defence, government and business applications.
Several other French companies are also involved in the consortium, including Bertin Technologies, independent laboratory Surlog, consulting supplier Oppida and software company Jaluna.
"Security is a major concern in today's embedded and networked computer systems, desktops and servers alike," Philippe Demigne, chairman of Bertin, said. "We are very proud to have been chosen by the French Ministry of Defense to manage this challenging project and to enrich operating systems with innovative security features."
Bertin Technologies will be responsible for the project's CC-EAL5 evaluation, according to the consortium.
Hardware partitioning and virtualisation technologies are expected to be key parts of the effort, according to the group.
"Such a project makes the most of the open-source development model," Mandrakesoft chief executive officer Francois Bancilhon said.
"It will use the power of open-source, first by reusing a good deal of pre-existing software, and second by letting the community survey and improve the code."
Mandrakesoft will contribute and adapt its Linux operating system for the project, which will be released under an open-source licence following completion. Mandrakesoft will receive about $1.2m for its work.
Herve Hosy, chief executive of Oppida, said, "Certification against a recognised international standard is essential for users to trust the operating system they rely on for their operation. This is precisely Oppida's core expertise. We will perform regular evaluations of project intermediate results until the ultimate CC-EAL5 evaluation."
Todd R Weiss writes for Computerworld
Read more on Operating systems software