WebEx adds Sales Center for sales professionals
WebEx Communications is expanding its web conferencing service with an offering designed for sales professionals.
WebEx Communications is expanding its web conferencing service with an offering designed for sales professionals.
The WebEx Sales Center is tailored for online sales and can be integrated with CRM and SFA (sales force automation) applications, said Sanjay Dalal, director of the new WebEx Sales Center service.

Download this free guide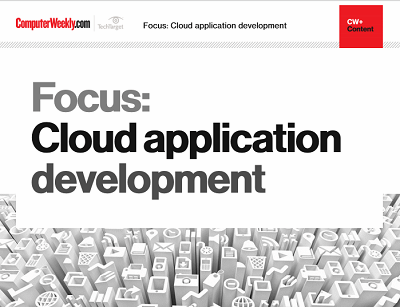 Serving the master: Customer application development
Feeling the pressure of being a cloud-native application designer genius? Fast, adaptable customer-facing cloud application development is a top demand of all IT departments. Computer Weekly takes a look at the trends and presents some case studies to help provide direction forward.
By submitting your personal information, you agree that TechTarget and its partners may contact you regarding relevant content, products and special offers.
You also agree that your personal information may be transferred and processed in the United States, and that you have read and agree to the Terms of Use and the Privacy Policy.
Features of WebEx Sales Center include the ability to easily create and tap into a database of experts to bring them into an online meeting. Salespeople can also create personalised meeting portals for each prospect and launch a web meeting from within their CRM or SFA application.
Also, to limit distraction, the potential customer sees a simplified interface, while an "attention indicator" on the salesperson's side will sound an alarm when the prospect opens another application over the sales presentation.
For managers, WebEx Sales Center provides the ability to monitor online sales meetings as well as reporting and analysis tools and account and opportunity reports. This data can be sent to CRM or SFA applications by using the integration capabilities of WebEx Sales Center, according to WebEx.
WebEx Sales Center is the sixth specialised WebEx Center and another example of how the web conferencing market leader seeks to differentiate itself from rivals including Microsoft and Genesys.
"While a one-size-fits-all solution is good for many meeting purposes, I am an advocate for vertical solutions as they cater to the specific needs of end-users. I think the fact that WebEx offers multiple vertical solutions is what really makes them stand out," said David Alexander, an industry research manager at Frost & Sullivan.
The service is priced at $250 (£140) per port, a $50 per month premium over the full-featured WebEx Meeting Center. WebEx does offer volume discounts.
Joris Evers writes for IDG News Service
Read more on Web software