Sharing of the wireless spectrum may soon become a reality -- and other network news briefs
Short takes on this week's networks news
Short takes on this week's networks news
Body to facilitate sharing of wireless spectrum
As demand for wireless bandwidth grows, a non-profit body was launched last week to facilitate sharing the wireless spectrum. The Bandsharing Forum comprises public and private organisations and will work with government, regulators and the public sector.

Download this free guide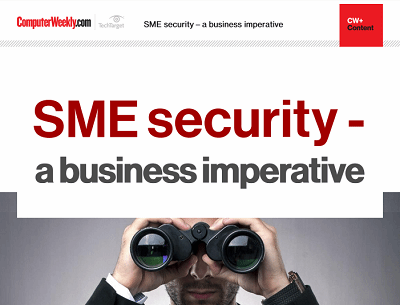 The secret to winning - SMEs and cyber security
50% of SMEs plan to spend less than £1000 on cyber defenses in the next year and only 42% of SMEs are concerned about ransomware. Anyone see a problem? Computer Weekly outlines some solutions to this growing naive trend.
By submitting your personal information, you agree that TechTarget and its partners may contact you regarding relevant content, products and special offers.
You also agree that your personal information may be transferred and processed in the United States, and that you have read and agree to the Terms of Use and the Privacy Policy.
Real-time monitoring for 10 Gigabit networks
Network Instruments has integrated real-time monitoring and analysis for 10 Gigabit Ethernet into its Observer products. Network administrators can use the software to monitor and manage their 10 Gigabit networks using 30 real-time statistics and set alarms to notify them about problems.
ScriptLogic boosts USB data theft defences
ScriptLogic has added USB and port security to its Desktop Authority Windows network administration software. Version 7.5 can lock down a desktop or notebook computer and prevents data theft using removable storage devices.
Packeteer Wan booster extended to branch office
Packeteer has introduced an entry-level Packetshaper Wan optimisations tool for branch office and network edge deployments. Packetshaper 1400 models combine a high-capacity appliance with built-in scalability, said Packeteer.

Vote for your IT greats
Who have been the most influential people in IT in the past 40 years? The greatest organisations? The best hardware and software technologies? As part of Computer Weekly's 40th anniversary celebrations, we are asking our readers who and what has really made a difference?
Vote now at: www.computerweekly.com/ITgreats


Read more on IT for small and medium-sized enterprises (SME)