Blackberry users susceptible to hacking attack from new BBProxy tool -- and more tech news briefs
Brief takes on this week's technology news
Blackberry users warned of hacking tool threat
Users have been warned that the security of Blackberry wireless e-mail devices is at risk due to the availability this week of a new hacking tool. Secure Computing Corporation said businesses that have installed Blackberry servers behind their gateway security devices could be vulnerable to a hacking attack from a tool call BBProxy. The software can be sent as an e-mail attachment to a Blackberry device.

Download this free guide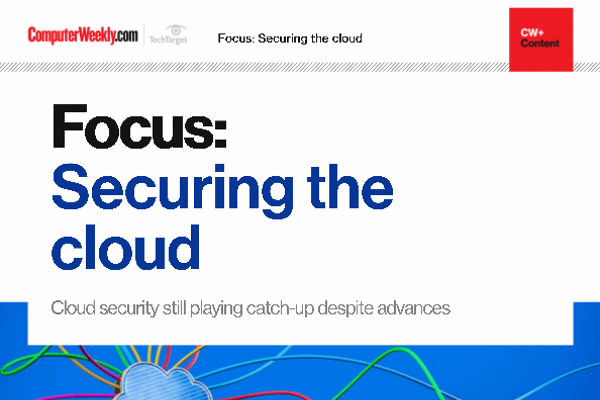 94.4% of cloud apps are not secure enough for enterprises
Access this e-guide with 6 key articles on cloud security and learn how to protect your organisation and its data on the cloud.
By submitting your personal information, you agree that TechTarget and its partners may contact you regarding relevant content, products and special offers.
You also agree that your personal information may be transferred and processed in the United States, and that you have read and agree to the Terms of Use and the Privacy Policy.
Brocade acquires McData as part of San strategy
Storage area network provider Brocade has acquired rival supplier McData as part of its strategy to develop a wider range of simple-to-manage storage area network infrastructure products. Brocade chief executive Michael Klayko said, "The acquisition of McData will build on Brocade's vision for the next-generation datacentre."
Ofcom survey reveals falling broadband costs
Broadband costs are continuing to fall, the latest data from Ofcom has shown. The industry regulator's annual Communications Market Report found that the average cost of a broadband connection faster than 1mbps fell by 60% (from £41 to £16 per month) in the past year. Ofcom chief operating officer Ed Richards said, "A new generation of consumers is emerging for whom online is the lead medium and convergence is instinctive."

Vote for your IT greats
Who have been the most influential people in IT in the past 40 years? The greatest organisations? The best hardware and software technologies? As part of Computer Weekly's 40th anniversary celebrations, we are asking our readers who and what has really made a difference?
Vote now at: www.computerweekly.com/ITgreats