Growing need for project managers drives IT departments to spend more on training
IT departments increased their investment in staff training in 2004, providing further evidence of a recovery in IT spending.

Download this free guide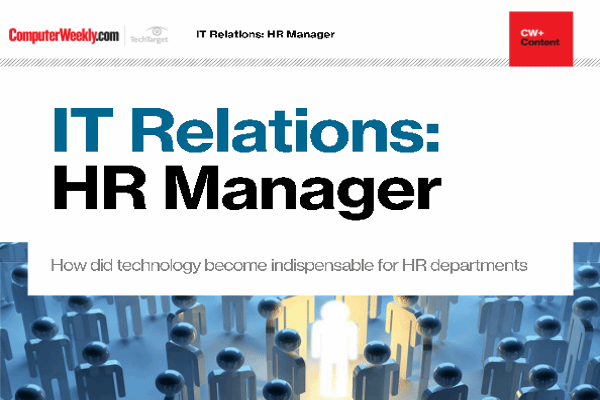 How did technology become indispensable for HR departments
HR and IT departments have begun to work closely together over the last few years. While HR historically has often received limited attention, companies now understand the key role the department plays in the business.
By submitting your personal information, you agree that TechTarget and its partners may contact you regarding relevant content, products and special offers.
You also agree that your personal information may be transferred and processed in the United States, and that you have read and agree to the Terms of Use and the Privacy Policy.

IT departments increased their investment in staff training in 2004, providing further evidence of a recovery in IT spending.

Spending on IT training rose by 7% last year, marking the end of three years of retrenchment, a survey by IT skills research specialist Pardo Fox has revealed.

The upturn has been driven by renewed demand by employers for trained project and service managers. Demand for training in desktop and Cisco skills has also risen.

But employers are being more careful about how they spend their training money, Pardo Fox found.

"After a period of austerity, as the purse strings begin to loosen, people are still very careful about what they spend. You do not get a sudden and dramatic upturn in spending," said company director David Pardo.

The research showed that employers favoured traditional instructor-led courses over potentially lower-cost e-learning for training their IT staff.

Classroom-based courses run by external training providers accounted for 29% of IT training spending, and in-house instructor-led courses took 28% of total spending, the survey found.

"Instructor-led training is popular because it means you can have teaching, learning and an examination in a single event and a single timeframe," said Pardo.

Although investment in e-learning has increased in other sectors, spending on e-learning in the IT department has remained constant, at between 8% and 10% of the training budget. This is because many IT professionals have had poor experiences with e-learning in the past, said Pardo.

"IT professionals as a group have a fairly strong antipathy towards e-learning. A lot of e-learning was not marketed particularly well. For the learner it carried fairly negative messages about their own worth."

The research showed that IT departments have increased their spending on books and manuals over the past year, as more staff take self-study courses in supplier qualifications.

"There are now a lot of very well structured texts around, particularly in the certification field. A strong element [increased spending] is people who are taking a self-study route to certification, not necessarily through their own initiative but through the initiative of their employer," said Pardo.

Despite the upturn, overall spending on IT training during 2004 was still 22% lower than its peak in 2000, when organisations were spending an average of £1,000 a year per IT professional, and in some cases up to £4,000 a year per IT professional.

Pardo said that although it was still a buyers' market for training, it would be a mistake for IT departments to attempt to drive down prices at the expense of quality.

"People should focus not so much on driving prices still lower, but should think about quality and the long-term viability of their supplier base," he said.

Failing to train staff was often a false economy, Pardo warned.

"People are your greatest asset, but although companies would not hesitate to spend £100,000 on upgrading their software, they baulk at spending money upgrading the skills of their workforce," he said.

Further information: www.ITskillsresearch.co.uk
Read more on IT jobs and recruitment