Icann domain transfer policy takes effect
The new transfer policy for inter-registrar domain names came into effect last week, the Internet Corporation for Assigned Names...
This Article Covers
RELATED TOPICS
The new transfer policy for inter-registrar domain names came into effect last week, the Internet Corporation for Assigned Names and Numbers (Icann) said.

Download this free guide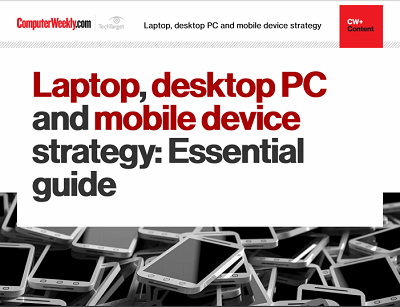 The great debate - to PC or not to PC
IT leaders have greater choice in end-user devices than ever before. The age of PC-only users is over and we have entered the multiple device era. In this guide, you can find best practice, analysis of the latest trends, and expert advice on formulating enterprise strategy in laptops, desktop PCs and mobile devices.
By submitting your personal information, you agree that TechTarget and its partners may contact you regarding relevant content, products and special offers.
You also agree that your personal information may be transferred and processed in the United States, and that you have read and agree to the Terms of Use and the Privacy Policy.
Domain name owners will now be able choose registrars much in the same fashion that telephone numbers can be moved between carriers, Icann said.
The idea behind the policy is to allow users to find the services and prices that best suit their needs, to increase competition between registrars and to drive down costs, it said.
Icann, the group that oversees internet technical matters, originally announced the policy in July, after it had received unanimous approval by both Icann's Generic Names Supporting Organisation and its board of directors.
The group said it has also moved to provide strong protections against unauthorised transfers of domain names so now requires registrars to verify the identity of the domain name registrant and must use a clear standardised form of authorisation to gain prior consent from that person or group before any changes are made.
As part of the policy, Icann has also implemented a dispute resolution process to clear up conflicts that may arise between registrars when inter-registrar domain names transfers are requested.
Additionally, Icann put in place a Redemption Grace Period Service that provides a 30-day period for domain name holders to reclaim their names if deleted unintentionally from a registry database, it said.
According to Icann, the new policy will increase competition in the generic top-level domain name market, and could drive costs down by as much as 80% due simply to the separation of the registry and registrar functions.
The global non-profit organisation has recently come under fire for rasing the fees it charges domain registrars as a way to boost its coffers, but has contended that it needs the increased budget if it is to carry out work such as reforming the market structure for the registration of generic top level-domain names.
Laura Rohde writes for IDG News Service