IBM makes Websphere smarter to improve business continuity
IBM is fleshing out its On Demand computing strategy with the release later this year of Websphere 6.0, the next incarnation of...

Download this free guide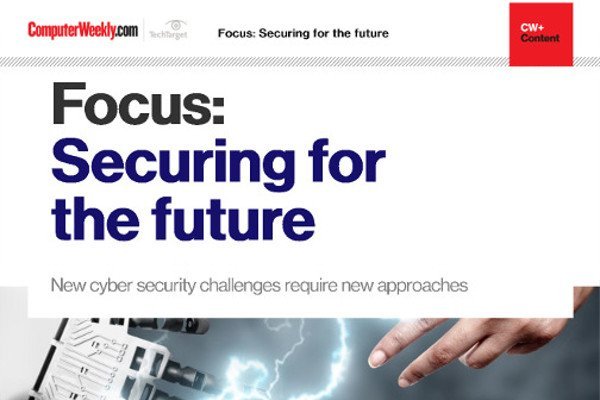 New technologies: a source of threat as well as a solution
Learn about fighting the ever evolving ransomware, IoT botnet malware and data manipulation attacks.
By submitting your personal information, you agree that TechTarget and its partners may contact you regarding relevant content, products and special offers.
You also agree that your personal information may be transferred and processed in the United States, and that you have read and agree to the Terms of Use and the Privacy Policy.

IBM is fleshing out its On Demand computing strategy with the release later this year of Websphere 6.0, the next incarnation of its flagship application server software.

Like other enterprise software suppliers, IBM has been developing technology to make its middleware "smarter".

IBM Websphere Application Server is designed to detect problems automatically, allowing the application to continue running on another server.

After detecting an outage, IBM said the server automatically redirects data to a designated failover server. This server can be in the same datacentre or, in a more serious power failure or disaster, the information can be moved via the internet to a different location.

A study conducted by Contingency Planning Research & Strategic Research in June found that the cost of a major IT failure averages £3.6m an hour in the retail brokerage industry and £1.5m in credit card authorisations.

Losses at airline reservation centres were estimated at £50,419 an hour, package shipping services costs were £15,690, manufacturing £15,129, and banking £9,527.

Joe Damassa, vice-president of marketing in IBM's Websphere division, said, "This is the first time [an application] can detect a failure. Before it used to take hours or days to recover [from a failure]. Now it takes seconds."

IBM has also integrated its Rational software design and development tools with Websphere. IBM Rational Websphere Studio Site Developer and Rational Application Developer for Websphere Software are both due out in the fourth quarter of 2004.

The Rational software includes Purify, a software testing tool, and Rational Rose, a software design tool. Other new offerings expected before the end of the year include Websphere portal software and host access, speech and mobile middleware.

Along with the full version, Damassa said IBM has extended the lightweight version of Websphere, Express 6.0, which is limited to two servers. Like the full version, this now supports Enterprise Java Beans.

Damassa said, "The only limit now [on Websphere Express 6.0] is on the number of servers supported."
Read more on IT risk management