Microsoft loses Fat patent
After winning one intellectual property battle over its Smart Tags in Office, Microsoft has lost another over its file allocation...
This Article Covers
RELATED TOPICS
After winning one intellectual property battle over the Smart Tags in its Office suite, Microsoft has lost another over the file allocation table file system.

Download this free guide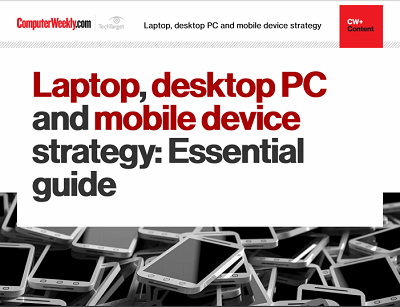 The great debate - to PC or not to PC
IT leaders have greater choice in end-user devices than ever before. The age of PC-only users is over and we have entered the multiple device era. In this guide, you can find best practice, analysis of the latest trends, and expert advice on formulating enterprise strategy in laptops, desktop PCs and mobile devices.
By submitting your personal information, you agree that TechTarget and its partners may contact you regarding relevant content, products and special offers.
You also agree that your personal information may be transferred and processed in the United States, and that you have read and agree to the Terms of Use and the Privacy Policy.
The US patent office has rejected a seven-year-old Microsoft patent for the Fat file system. The patent, which Microsoft started licensing to third parties last year, was contested by the Public Patent Foundation, which argued other patents already covered the technology.
The foundation said that the patent had now been ruled invalid. "The patent office has simply confirmed what we already knew for some time now: Microsoft's Fat patent is bogus," said Dan Ravicher, the organization's executive director.
Microsoft was granted the patent in 1996, but the Fat has been around since the 1970s. Fats are now widely used in computers and devices such as digital cameras and detachable storage media.
"I hope those companies that chose to take a licence from Microsoft for the patent negotiated refund clauses so that they can get their money back," Ravicher said. Companies that signed licence agreements with Microsoft for the technology include Rockwell International, Creative Technology and Seiko Epson.
A Microsoft spokesman said the company planned to appeal against the decision. "The patent office has not revoked the patent," he said. "It has simply put the claims in question and requested that Microsoft provide arguments supporting our initial claims or amending our claims. We are looking forward to having our first opportunity to weigh in with Microsoft's side of the story."
Meanwhile, a two-week jury trial in the US ended with a decision in Microsoft's favour. The jury found that a feature in Microsoft's Office Smart Tags did not infringe on a 2001 patent granted to Norwegian Atle Hedloy of Arendi Holdings.
The feature in question recognises when a user types the name of a person in a Word document. Once the name is recognised, the user can select a Smart Tag icon and choose from options to create a new contact in Outlook, send an e-mail message to the person, or look up the person's address from Outlook.
Joris Evers writes for IDG News Service