Communication and leadership skills can help IT chiefs secure a place on the board
IT professionals need to acquire soft skills, such as communication, leadership and people management to ensure they stay in...
This Article Covers
RELATED TOPICS
IT professionals need to acquire soft skills, such as communication, leadership and people management to ensure they stay in demand.

This year's annual Technology for Financial Executives survey, carried out by Computer Sciences Corporation and Financial Executives International, found that in many firms IT remains isolated from the boardroom and overall business strategy.

With only 7% of respondents claiming to have an IT plan fully aligned with business objectives, acquiring soft skills could be the way to elevate the status of IT.

Laura Kelly, international marketing manager at training company Thomson NETg, said good communication skills can help IT directors and other senior staff motivate teams to meet deadlines, work to budget and improve the management of business projects.

Kelly said other soft skill areas included project management; marketing and operations management; leadership skills such as empowering middle managers and introducing change management to the company; sales management; customer services; and even psychometric testing.

Kelly said, "Many of these skills can be acquired online and at NETg we already offer eMBAs in leadership, which include marketing skills."

General Motors has used NETg's eMBA courses, which are integrated with training res-ources at the London School of Economics and Stanford University in the US.

Kelly said, "These courses provide IT staff with the knowledge and business language to translate their IT into business solutions to deal effectively with the board and customers."

For Neil Manchester, IT manager at Mastercare Service, the after-sales division of Dixons, psychometric testing has been key to making sure the company has the right blend of creativity.

Manchester said, "We encourage and develop creativity in our IT team. Creativity is often crushed in the name of productivity, but I think they go together. Creativity can easily be lost when a firm is growing quickly."

As well as using established appraisal systems, Manchester also assesses every member of his staff according to their Myers-Briggs psychometric rating - one of a number of psychometric testing systems.

Manchester categorises people's qualities as to the extent they are judgmental, perceiving or intuitive, and so on. "It identifies areas of strength and we use this to identify the mix of skills we need for a team," he said.

"If we had a team of people who were highly focused on details, I would include someone who was more 'blue-sky' in their vision. Getting the right mix of people allows creativity to emerge across the whole team."

Tina Coulsting, a director at Mentor Consultancy, said effective presentation is a key skill. She said, "Many people get promoted because of IT skills but they are not good at leadership and do not have any communications skills.

"Presentation skills are linked to other skills. For instance, how do you conduct staff appraisals if you have no communication skills? And how do you effectively communicate to the board what your department is doing?

"People can learn a lot in just a half-day course and that knowledge will stay with them for a long time."

Improve your communication

Tina Coulsting, a director at Mentor Consultancy, has some basic tips:

Download this free guide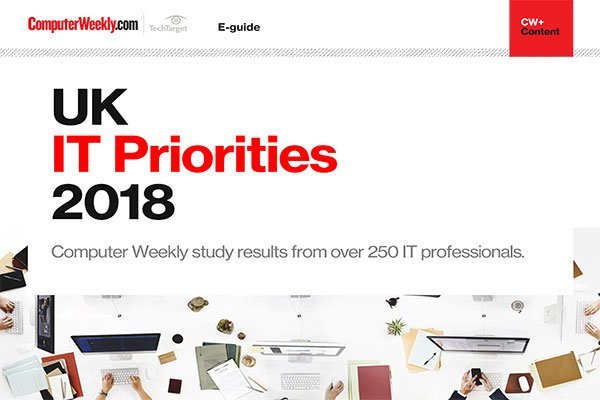 UK IT Priorities 2018 survey results
Download this e-guide to discover the results of our 2018 UK IT Priorities survey, where IT leaders shared with us what they are going to be investing in over the coming 12 months.
By submitting your personal information, you agree that TechTarget and its partners may contact you regarding relevant content, products and special offers.
You also agree that your personal information may be transferred and processed in the United States, and that you have read and agree to the Terms of Use and the Privacy Policy.
Start your preparation by thinking how what you have got to say will benefit the audience

If you are talking to the board of directors, begin by talking to them in the most direct way

Think about the qualities your audience will be looking for in you, apart from your wealth of knowledge and expertise

Your body language and the way you present yourself must suggest confidence and reliability

Clients are generally not impressed by Powerpoint slides, so only use them if it enhances your presentation. Use the same conversational language you would use in the office

Wherever possible, avoid using techie jargon and industry slang.
Read more on Data centre hardware