Full chip and Pin roll-out could be more than five years away
More than 20% of medium-sized UK retailers have decided to delay implementation of chip and Pin-compliant systems until their...
More than 20% of medium-sized UK retailers have decided to delay implementation of chip and Pin-compliant systems until their next point of sale upgrade, according to research released this week.

Download this free guide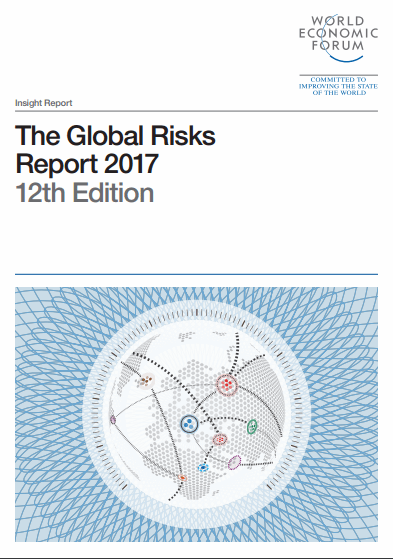 Global Risks Report 2017
Crisis patterns over the past decade have changed dramatically. 10 years ago elements such as civil war and oil prices were the top global risks to take into account. Now we see water crisis and extreme weather events taking control of keeping us up at night. Download this extremely insightful Global Risk 2017 assessment from the World Economic Forum to help prepare you for what you can't know.
By submitting your personal information, you agree that TechTarget and its partners may contact you regarding relevant content, products and special offers.
You also agree that your personal information may be transferred and processed in the United States, and that you have read and agree to the Terms of Use and the Privacy Policy.
The findings, from a survey of 179 retailers by software firm Retail Logic, means that it could be more than five years until all UK retailers can accept Pin authentication, despite the fact they will be liable for fraudulent transactions from 1 January 2005.
Out of the "tier-two" retailers questioned, which covered businesses with between 10 and 250 employees, 56% said the complexity of the accreditation process and a lack of clear guidance from banks were the major obstacles.
Of the respondents, 52% estimated that the cost of migration would be between £100,000 and £500,000, and that 18% were planning to spend less than £100,000 and 10% more than £1m, the survey showed.
Despite fears over complexity and cost, more than half of the respondents said they would be ready before the January deadline, 26% expected to go live no more than six months later and 79% hoped to be ready within the next 12 months.
However, these targets may prove to be over ambitious for many retailers, said Peter Mila, IT director at fashion retailer Kookai, which is just about to go live with chip and Pin across its 27 UK stores.
"The accreditation process is very time-consuming with conflicting interpretations of standards and limited testing resources," he said.
"Many retailers are neglecting the fact that existing network infrastructures will need to be upgraded to achieve chip and Pin compliance. Those retailers that are not already well advanced in their preparations will now struggle to meet the January 2005 deadline."
Kookai is rolling out point -of-sale hardware from Anker, with Retail Logic's Smart-Switch software embedded, after receiving Acquirer Acceptance Testing from HSBC.
E-Handbook

E-Handbook

E-Handbook
Read more on IT for small and medium-sized enterprises (SME)