Unisys sets up India subsidiary
Unisys is setting up a technology development centre in Bangalore, which will increase to 2,000 employees over the next five...
Unisys is setting up a technology development centre in Bangalore, which will increase to 2,000 employees over the next five years, spending $180m on the centre on employment and related expenses.

Download this free guide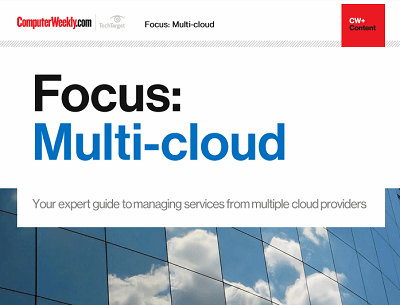 Mixing and matching your cloud options
Many IT leaders are increasingly coming round to the idea that sourcing services from one or more providers might be the best way to go. From a cost and resiliency perspective, some workloads might work better in one cloud over another. Or a certain provider might boast some functionality that suits a particular process the enterprise is looking to implement, but falls short in other areas, prompting the company to adopt a mix-and-match procurement strategy. Join us as Computer Weekly takes a closer look at the multi-cloud approach and what providers are doing to capitalise on the trend.
By submitting your personal information, you agree that TechTarget and its partners may contact you regarding relevant content, products and special offers.
You also agree that your personal information may be transferred and processed in the United States, and that you have read and agree to the Terms of Use and the Privacy Policy.
Unisys' Indian centre will provide software development, maintenance, business process outsourcing (BPO) and technical help desk services, said Cal Killen, vice-president of Unisys Global Services. The company will have around 300 staff at the centre by the end of this year.
Unisys will also continue to outsource software development and BPO work to companies in India, which will add up to 1,000 employees working for Unisys over the next five years. These companies have about 550 staff working for Unisys.

"For more than 20 years, our strategy has been to source globally in order to meet client demands," said Killen. "This new Indian operation will add capacity to Unisys' global capabilities. This expansion of global sourcing options supports our commitment to meeting clients' needs while consistently managing costs."
Unisys already has sales and marketing offices in Mumbai and New Delhi. Unisys had a joint venture in India with the Mumbai-based Tata Group. Called Tata Unisys, the joint venture manufactured Unisys systems as well as did software development for Unisys. In 1997, Unisys sold its stake in the joint venture to the Tata Group.
Despite protests from US and European workers and politicians against outsourcing, companies continue shipping jobs to India unabated.
Nokia also announced a CDMA (Code Division Multiple Access) research and development facility in Mumbai.
The centre will focus on providing software support and technical expertise in CDMA technology while using Nokia's existing global CDMA competence to build a team of local talent specialising on the CDMA protocol.
John Ribeiro writes for IDG News Service
Read more on IT outsourcing