Essex hospital goes wireless for NHS plan
Basildon and Thurrock University Hospital is investing in wireless network technology to ensure it is able to take advantage of...

Download this free guide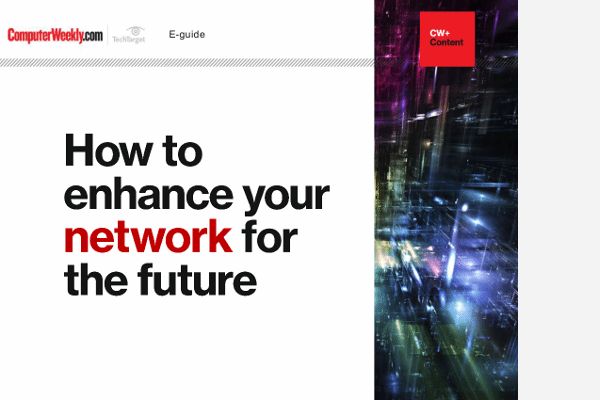 How to enhance your network for the future
Latest on networking developments and directions: NFV, self-optimising networks and IoT enabled smart cities
By submitting your personal information, you agree that TechTarget and its partners may contact you regarding relevant content, products and special offers.
You also agree that your personal information may be transferred and processed in the United States, and that you have read and agree to the Terms of Use and the Privacy Policy.

Basildon and Thurrock University Hospital is investing in wireless network technology to ensure it is able to take advantage of applications rolled out by the NHS national programme for IT.

The hospital is one of the first to implement a complete wireless infrastructure.

Matt Broughton, Basildon and Thurrock's networks systems manager, said that the hospital needed to upgrade its network infrastructure and, following a review of wireless technology from Scalable Networks, it has decided to invest now in wireless technology to avoid a second update in the near future.

"We keep up to date with the programme," said Broughton. "Certain applications will benefit from mobile access, so we are trying to make sure that we are future-proofed."

After attending a presentation on the national programme by local service provider Accenture, Broughton said the list of applications to be provided clearly required wireless connectivity.

The hospital already runs applications for blood test results and bed management that would benefit from a wireless network, said Broughton. In addition, doctors in the hospital's renal department have used wireless technology to save them having to return to office PCs to update or retrieve patient data.

The project was approved after Broughton gave a presentation to the hospital's department heads. In coming months he plans to discuss each department's needs individually with managers.

Basildon and Thurrock University Hospital's network upgrade highlights the sort of spending that other trusts will be expected to make to deliver the national programme for IT, according to Tony Eardley, chairman of NHS IT managers' group Assist.


The technology

The Basildon and Thurrock architecture consists of:

A wireless switch able to support both traditional wired 10/100 connections to PCs, line-powered voice over IP phones and wireless access points

A dual radio access point able to simultaneously support 802.11b/g and other standards

A unified management platform that controls site survey, authentication, set-up and ongoing management of the wireless infrastructure.
Read more on Wireless networking