University cuts costs with laser data links
University College London (UCL) is saving hundreds of thousands of pounds in communications costs by using a high-speed laser...

Download this free guide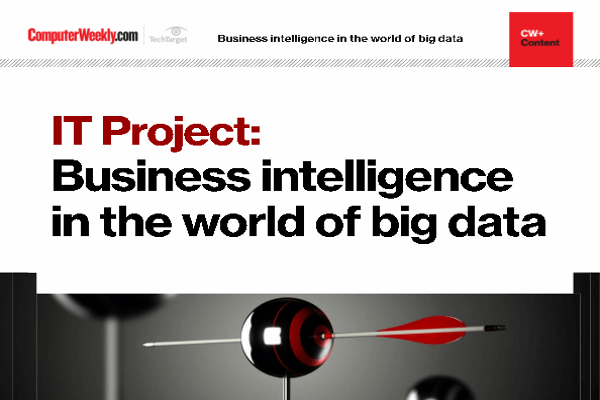 "Business intelligence is very much a priority for corporate IT"
Find out why business intelligence remains on top of 2016/2017 IT priorities and get access to some great case studies
By submitting your personal information, you agree that TechTarget and its partners may contact you regarding relevant content, products and special offers.
You also agree that your personal information may be transferred and processed in the United States, and that you have read and agree to the Terms of Use and the Privacy Policy.

University College London (UCL) is saving hundreds of thousands of pounds in communications costs by using a high-speed laser system to send data between buildings.

The line-of-sight system is cheaper to install than digging up roads to install fibre when new buildings are acquired by UCL. The laser system complements UCL's existing internal fibre network, which is one of the biggest in the UK.

UCL has its headquarters in Bloomsbury, central London, but it has buildings up to 2km outside this area that will link up to its main voice and data network using the free space optics (FSO) laser system.

Most of UCL's buildings are linked by private ducting carrying fibre cabling, but several buildings, including faculties and halls of residence, were considered too far away to make digging up the roads and laying cable a feasible option.

Nigel Hayward, UCL's project engineer for network connectivity, said, "The university is committed to providing halls of residence with 100mbps connections to the main network to give students fast connections to the internet.

"We were faced with having to provide leased lines to each of these buildings, but some were only on a short lease and we needed a more flexible solution than laying cables or installing expensive leased lines."

Instead, UCL used supplier AirWare, which installed an FSO solution from CableFree. The camera-like laser boxes have been mounted on roofs and in windows. They can be easily relocated if the network connection has to be re-configured.

Hayward was enthusiastic about the cost savings achieved. "We have seven links at a total cost of £75,000. Digging up the roads for fibre cabling would have cost £500,000 and leased lines would have cost £20,000 each in the first year and £10,000 each in subsequent years. The maintenance costs for the entire CableFree system are the same as for just one leased line," he said.

Hayward admitted there was a snag with using line-of-sight connections - they can be disrupted by fog. He said fog in London can be a slight problem in the early morning, particularly in the autumn months, as it can break the line-of-sight connection. To cope with this, UCL has a 2mbps back-up communications link that is fibre based, to provide continuous data traffic flow.
E-Handbook

E-Handbook

E-Handbook