Licence renewal gives UK firms a chance to strike better MS deals
UK users who directly approach Microsoft will have the opportunity to negotiate on software licensing deals, according to...
This Article Covers
RELATED TOPICS

Download this free guide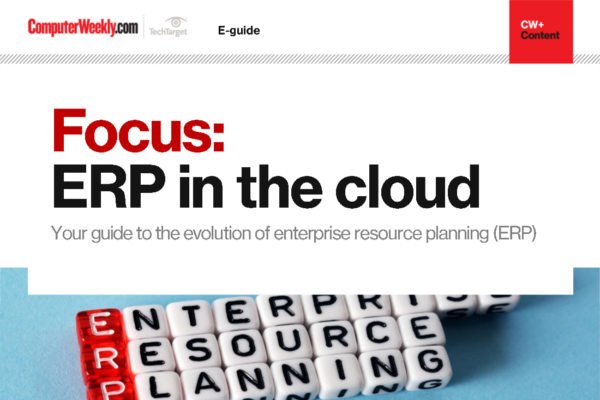 Are you keeping up with the ERP evolution?
Read about the new best practices for the ERP systems and how to tackle the growth of ERP integrations.
By submitting your personal information, you agree that TechTarget and its partners may contact you regarding relevant content, products and special offers.
You also agree that your personal information may be transferred and processed in the United States, and that you have read and agree to the Terms of Use and the Privacy Policy.

UK users who directly approach Microsoft will have the opportunity to negotiate on software licensing deals, according to analysts and users.

Microsoft's licensing marketing manager Mark Buckley told Computer Weekly last week that UK users now have considerable influence over the company.

"We have made some fundamental changes to the licensing arena over the past eight months, many of which were driven from the UK," said Buckley.

In the past the software giant's licensing strategy was largely driven from the US, sometimes to the detriment of users in other regions. "We have spent a lot of time feeding back UK views to the US head office," said Buckley. "It is now much more of a mutual agreement."

The change in approach came after fierce criticism, particularly from UK users, of the Software Assurance licensing system when it was launched in 2001, as well as an award-winning campaign by Computer Weekly.

Many Software Assurance agreements are up for renewal over the next six months and Microsoft is offering new benefits such as home use rights and training vouchers. These were introduced as a result of requests from UK users, Buckley said.

UK users should speak to their resellers or contact Microsoft to discuss the renewal of their licences and which benefits could apply to them, Buckley said.

Many observers believe Microsoft will also offer financial incentives to get users to renew Software Assurance. "Microsoft is offering a lot of deals. I can see some price cuts around the corner," said Peter Scargill, IT chairman at the Federation of Small Businesses. "Now we are in a position where there are some alternatives, if not on operating systems at least on some packages, Microsoft will negotiate."

John Holden, research analyst at Butler Group, agreed. "It is a time when user power is showing itself," he said. "In common with other software suppliers, Microsoft is stressing its flexibility, indicating deals could be done."

Holden advised companies going into negotiation with Microsoft to ensure they know their software assets. "Other platforms can also be leveraged," he said.

Buckley said Microsoft would offer "appropriate discount programmes" to customers on a one-to-one basis, although he said companies should look beyond the cost of the software and focus on the overall value.
Read more on Business applications