This Content Component encountered an error
This Content Component encountered an error
This Content Component encountered an error
Novell embraced Linux at its annual BrainShare conference in April, where Jack Messman, the company's chairman and chief executive, presented Linux as a way to boost the take-up of Novell's Netware operating system. Netware had lost market share as users moved to the Microsoft Windows platform.

Messman told delegates that with the release of Netware 7.0, due in 2005, users would be able to migrate to a Linux kernel.

At the time, Messman provoked anger among open source adherents when he said Novell would take the "immature" Linux operating system and turn it into a "robust, reliable and scalable" enterprise-class operating system.

In August, Novell announced it was acquiring Linux provider Ximian, which had been working on Mono, the open-source version of .net.

Following the announcement Gartner said Novell's strategy could put it at odds with Microsoft, which would affect its users.

A brief history of Novell

Download this free guide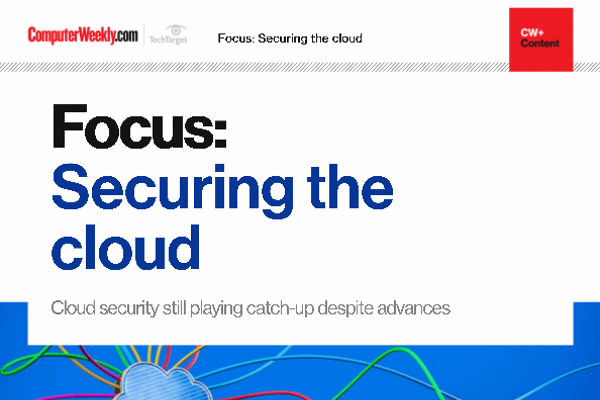 94.4% of cloud apps are not secure enough for enterprises
Access this e-guide with 6 key articles on cloud security and learn how to protect your organisation and its data on the cloud.
By submitting your personal information, you agree that TechTarget and its partners may contact you regarding relevant content, products and special offers.
You also agree that your personal information may be transferred and processed in the United States, and that you have read and agree to the Terms of Use and the Privacy Policy.
1979: Novell Data Systems begins life as a computer manufacturer and maker of disc operating systems.

1983: Novell introduces Netware, the first local area network software based on file-server technology.

1994: Novell buys the rights to the Quattro Pro spreadsheet and the Wordperfect word processor in a bid to offer an alternative to Microsoft desktop software.

1996: Corel buys Wordperfect from Novell, as Novell drops its desktop strategy to focus on the internet.

1998: The Netware 5 server operating system and Novell Directory Services (NDS) starts shipping with native support for online comms standard Internet Protocol.
2001: Novell acquires consulting firm Cambridge Technology Partners in a bid to build its services business.

2002: Novell buys Silverstream Software, a developer of web services-oriented application development tools.

August 2003: Novell's buys Ximian and sponsors two open source projects: Gnome for the desktop; and Mono, an open source platform for running Microsoft .net applications.



November 2003

Novell announces plan to acquire Linux distributor SuSE.
This Content Component encountered an error