MG Rover takes Sun Staroffice for test drive as alternative to Microsoft product
Car manufacturer MG Rover has joined the growing number oforganisations trialling Sun's Star-office suite as a possible...

Download this free guide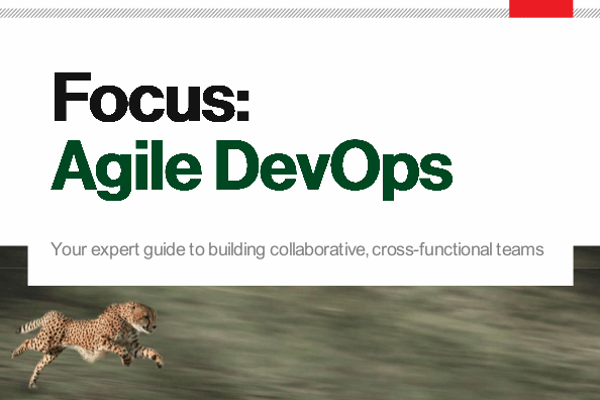 How can your business benefit from DevOps?
Let's take a look at six of the development practices that Disciplined Agile Delivery recommends for disciplined DevOps teams.
By submitting your personal information, you agree that TechTarget and its partners may contact you regarding relevant content, products and special offers.
You also agree that your personal information may be transferred and processed in the United States, and that you have read and agree to the Terms of Use and the Privacy Policy.

Car manufacturer MG Rover has joined the growing number oforganisations trialling Sun's Star-office suite as a possible alternative to Microsoft Office.

The company said the licence fee for Staroffice is likely to be 90% cheaper than the Microsoft product.

MG Rover has 2,300 Windows 2000 PC users and is considering its options when licences for the Microsoft product expire in 12 months. About 50 users are taking part in the trial.

The car company decided not to take up Microsoft's Software Assurance programme for Office last year - the programme allows users to pay a fee and receive the latest version of Microsoft software instead of having to purchase it anew.

Peter Vetch, IT director at MG Rover, said, the Staroffice trials were to give the company options when it has to take a decision next year. "We have 10%-15% of users who need the complex features in, for example, Microsoft Office spreadsheets," he said. "The bulk of users only use a small amount of the functionality."

Vetch said MG Rover was paying £15-£30 per seat licence costs for Staroffice, compared with up to £300 for Microsoft.

"The big challenge will be the transition cost and retraining, and the judgement will be how much money we can save, taking that into account," he said.

According to Microsoft, licence costs are only part of the equation. When total cost of ownership is taken into account, its products are competitive with their open source rivals, it said.

Clive Longbottom, director of research group Quocirca, said, "There will be negligible training requirements in switching, but the biggest worry is compatibility with other office software."

Brian Gammage, an analyst with Gartner, said, "It is indicative of the mis-steps that Microsoft is making with its licensing programme that people are turning to alternatives.

"Software assurance is predicated on the assumption that people want all the new features as they become available and this is just not the case."

Read more on Operating systems software