Make the most of slow job market to strike better deals
IT departments should take advantage of the sluggish recruitment market to demand better quality of service from recruitment...
IT departments should take advantage of the sluggish recruitment market to demand better quality of service from recruitment agencies, research firm Ovum Holway said last week.

Download this free guide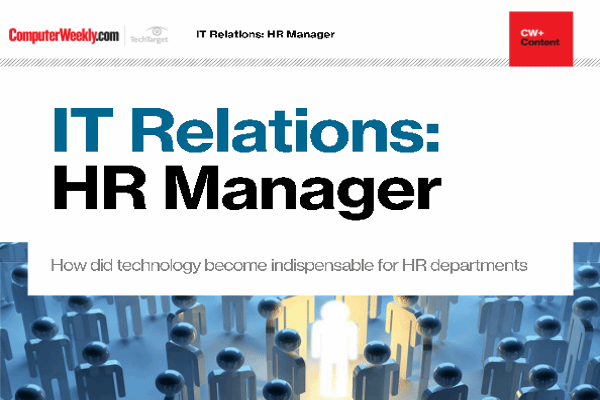 How did technology become indispensable for HR departments
HR and IT departments have begun to work closely together over the last few years. While HR historically has often received limited attention, companies now understand the key role the department plays in the business.
By submitting your personal information, you agree that TechTarget and its partners may contact you regarding relevant content, products and special offers.
You also agree that your personal information may be transferred and processed in the United States, and that you have read and agree to the Terms of Use and the Privacy Policy.
It predicted that conditions for recruitment agencies will continue to be tough next year, opening the way for employers to seek better deals, despite early signs that the decline in the jobs market has begun to bottom out.
Although recruitment agency margins for simple job placements have been pared to the bone, IT departments can use the downturn to negotiate better deals on added-value services.
Recruitment companies often compete by offering to take over the management of companies' recruitment departments and provide new recruits with induction training and equipment, said Ovum.
"The recruitment companies we are talking to are being quite innovative, offering managed services and recruitment process outsourcing," said analyst Tola Sargeant.
Ovum Holway has forecast a 17% decline in the turnover of recruitment agencies during 2003, bringing the recruitment market back to 1996 levels.
Pressure from case law which treats contractors as the employees of agencies will persuade more recruitment agencies to take on IT staff as employees to hire out to users.
But the trend could make life difficult for employers if the downturn forces more recruitment agencies into receivership.
"It is fair to say that end-users are more focused on the financial health of their recruitment providers than in the past. We would not be surprised to see more companies go the way of SBS, which called in receivers," said Sargeant.
There is no "next big thing" on the horizon to drive the recruitment market, said Ovum, although the impact of offshore outsourcing will reduce demand for staff and put pressure on contractors' fees. Rates have fallen by 20% since January 2002 and there are no clear indications that the decline in demand for permanent jobs has bottomed out.
Read more on IT jobs and recruitment