Micropayments boost for online retailers
Online retailers will be able to charge for web-based content more easily, after payment service provider Deltino agreed a £5m...
This Article Covers
RELATED TOPICS

Download this free guide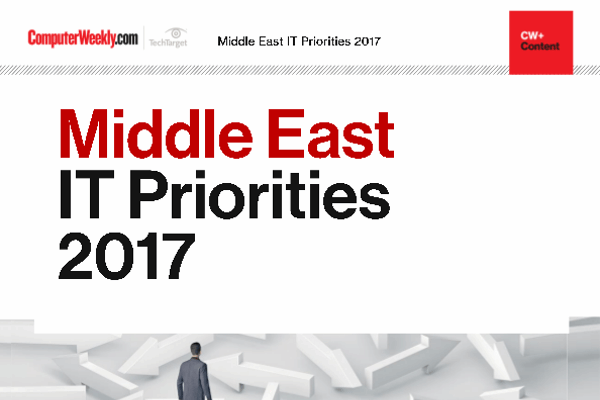 What are the IT priorities in Middle East?
Before any investment, how about taking a look at your peer's IT priorities for 2017? Download this report right now to find out in which areas IT decision makers are planning to invest in the nearest future!
By submitting your personal information, you agree that TechTarget and its partners may contact you regarding relevant content, products and special offers.
You also agree that your personal information may be transferred and processed in the United States, and that you have read and agree to the Terms of Use and the Privacy Policy.

Online retailers will be able to charge for web-based content more easily, after payment service provider Deltino agreed a £5m deal to resell BT Wholesale's micropayment service.

Implementing micropayment services, which allow online retailers to charge as little as 5p for content, will be vital to companies such as EMI, which are searching for ways to boost revenue streams, analyst group Datamonitor said.

"Micropayments are going to be important because consumers want to be able to see what is on offer, such as short clips of music or video," said Adrian Drodz, managing analyst at Datamonitor. "At this stage, consumers are not willing to pay hefty subscription fees on top of the cost of their broadband connections."

As part of the one-year deal, Deltino will offer BT Wholesale's Internet Payments product, which allows users to pay for content by adding the fee to their phone bill, to its existing credit card payment processing customers.

EMI, which earlier this year revealed plans to offer 140,000 music tracks online to European consumers, will use Internet Payments on various websites for pop groups it has in its stable.

Under the Internet Payments scheme, users pay for content via a dialler, which routes calls through a premium-rate switch. If users do not have a dial-up connection, they can pay via a Pin-based service or via premium-rate text messaging.

The system requires only two clicks to access content, with the customer billed directly on their phone bill for their fixed-line operator or ISP, or, if they use text messaging, their mobile operator.

System management, helpdesk and billing are all included in the scheme, minimising the cost of launching new content services for online retailers, BT Wholesale said.

Drodz said, "It looks like quite simple to use, with no complicated registration process. This is important, because there is a still a lot of confusion among consumers about micropayments."
Read more on E-commerce technology