Government urged to give council care records plan a higher priority
Local authority chiefs have called on the government to reassess the priority it is giving to the Integrated Care Records...
This Article Covers
RELATED TOPICS

Download this free guide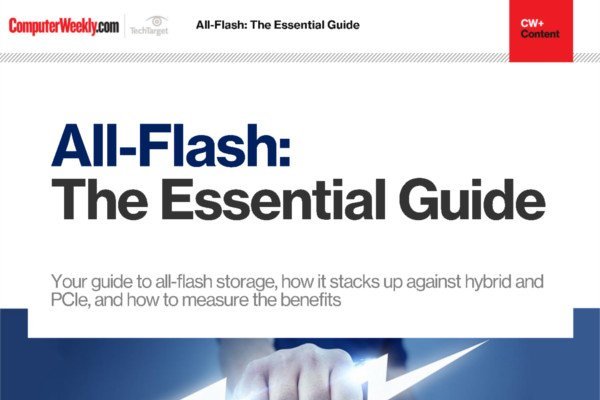 All-Flash: The Essential Guide
Access this guide to learn about all-flash storage, how it stacks up against hybrid and PCIe, and how to measure the benefits.
By submitting your personal information, you agree that TechTarget and its partners may contact you regarding relevant content, products and special offers.
You also agree that your personal information may be transferred and processed in the United States, and that you have read and agree to the Terms of Use and the Privacy Policy.

Local authority chiefs have called on the government to reassess the priority it is giving to the Integrated Care Records Service, a core part of the NHS national programme for IT.

The government wants to increase joint working between the health service and local authority social care and housing organisations, which will require their IT systems to be joined up.

However, while the NHS is set to receive £2.3bn in the next three years, just £25m a year has been allocated to local authorities to address health and social care integration.

David Johnstone, director of social services at Devon County Council and chairman of the research group at the Association of Directors of Social Services, said the focus on the NHS' national ICRS programme was blighting moves towards a national electronic social care records system for local authorities.

Existing ECRS deployed across the UK already provide much of the core functionality required in the ICRS, but John Pattison, NHS director of research, last week said the NHS would take precedence over the social services electronic records.

Johnstone called for "joint working now" to develop a unified system, without which there is a risk of NHS systems being imposed on social care. Without it, Johnstone said, social services' electronic records development would grind to a halt. "What suppliers would get involved in ECRS under these circumstances?" he asked.

Local authorities were getting caught in a series of problems caused by a combination of government targets for joined-up working and the state of NHS IT, he told Computer Weekly.

NHS executives at local level do not understand the importance of IT, said Johnstone. The fragmentation of NHS and the plethora of NHS systems make it very difficult to deliver the backbone for joined up services, he added.

"The national IT strategy for health could potentially be really good because it would begin to join up NHS systems and provide an interface for local authorities, but there are risks," said Johnstone.

There is a planning blight in the NHS, which is affecting local authorities, he claimed. "When we talk about joint information systems, the NHS cannot respond," said Johnstone. Local NHS executives are using the national IT strategy as an excuse not to move, he added.
Read more on Data centre hardware