The web developers' tool of choice
Hot skills: In the SSL/CW IT skills list, Dreamweaver is number 91
This Article Covers
RELATED TOPICS
Hot skills: In the SSL/CW IT skills list, Dreamweaver is number 91

What is it?

It is not often that the popular choice and the connoisseurs' preference coincide, but Dreamweaver meets the standards of the most intellectually rigorous web developer, yet also supports those who want to produce robust, responsive websites and internet applications without going too deeply into the nuts and bolts.

Dreamweaver is a Wysiwyg (what you see is what you get) web development tool. In other words, as you build the pages, you can see how they will look when they are finished.

Applications and pages are created by dragging and dropping. Dreamweaver makes the task of HTML coding a lot easier and generates dynamic HTML, Cascading Style Sheets (CSS) and Javascript.

Professionals like it because it takes care of the donkey work but also allows them to apply their coding skills.

Where did it originate?

First released in 1997, Dreamweaver comes from Macromedia, the company responsible for the ubiquitous Flash animation plug-in. Macromedia also owns Coldfusion, the enterprise-scale web application server and development product.

With the current batch of releases - the MX suite - the various Macromedia products are converging. Ultradev has been absorbed into Dreamweaver and the Macromedia Developer Studio MX includes Dreamweaver, Flash, Fireworks, Freehand and a developer version of Coldfusion.

What is it for?

Early versions were aimed at design professionals who like to code by hand, but Dreamweaver has been made progressively easier for designers without coding backgrounds to use.

What makes it special?

Unlike most of its Wysiwyg editor competitors, Dreamweaver generates clean, efficient HTML and does not interfere with existing HTML. If you have the skills, you can write your own extensions to Dreamweaver.

Its enthusiastic followers have set up dozens of websites on which they compare notes, help one another out with problems, exchange extensions or post them on the site for free.

How difficult is it?

Knowledge of HTML was recommended with earlier versions but you can now pick it up as you go along. You can view detailed references on HTML, CSS and Javascript (supplied by O'Reilly).

Where is it used?

Dreamweaver was once used for medium-scale developments as it offers too much for the smallest and simplest websites but does not have the versioning and other features needed for large-scale corporate developments.

It now supports two leading versioning systems, Webdav and Microsoft's Visual Sourcesafe, to enable teams of developers to work together on larger projects.

Not to be confused with...

Bottom, the weaver in A Midsummer Night's Dream.

What does it run on?

It supports Active Server Pages .net, Java Server Pages, PHP and Perl and you can integrate Microsoft Office files.

Few people know that...

Mr Wizziwig is an Enid Blyton character.

What is coming up?

Between major releases such as MX, Macromedia regularly issues developer resource kits containing upgrades. The latest has PHP and SGL extensions for Dreamweaver.

Training

Classroom-based training, online courses and a certification programme are available from the Macromedia website. There are also free internet tutorials and books including Dreamweaver MX: The Missing Manual from O'Reilly.


Download this free guide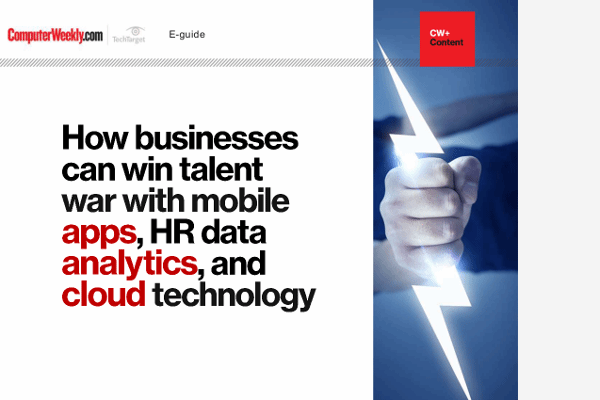 How businesses can win talent war with mobile apps, HR data analytics and cloud technology
Latest articles on HR best practices: mobile apps disrupting the annual staff appraisals; reasons for and against open-source software; and Rolls-Royce case study.
By submitting your email address, you agree to receive emails regarding relevant topic offers from TechTarget and its partners. You can withdraw your consent at any time. Contact TechTarget at 275 Grove Street, Newton, MA.
You also agree that your personal information may be transferred and processed in the United States, and that you have read and agree to the Terms of Use and the Privacy Policy.

www.macromedia.com

Rates of pay

Salaries for people with Dreamweaver skills range from £25,000 to £40,000, depending on seniority.
Read more on Business applications